Getting a CTP policy is compulsory for every car owner in Australia. But, there's a lot of confusion about what CTP green slips cover. We rounded up some of your biggest questions regarding CTP insurance and answered them in this comprehensive guide.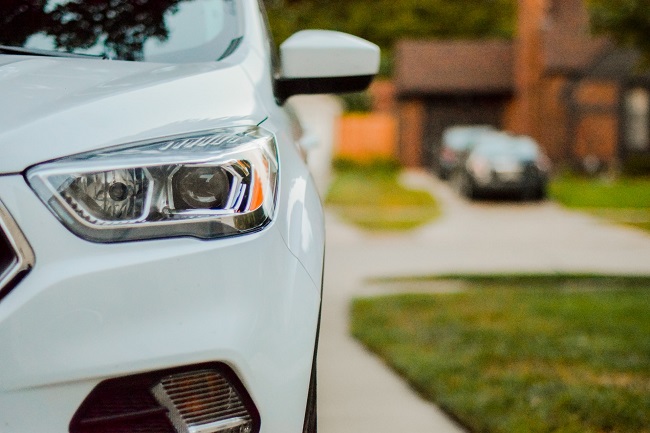 What Is CTP Insurance?
A Compulsory Third Party (CTP) policy is a type of personal injury insurance that provides compensation to people who have suffered in a car accident. It won't cover your injuries when you're at fault. Your CTP insurance compensates the other victims that are injured or killed in a motor vehicle accident.
How Do I Get CTP Insurance In NSW?
Your CTP insurance is paid separately to your motor vehicle registration. Both are mandatory however you require a CTP Greenslip before you can complete your motor vehicle registration. Even if you've purchased your green slip, you are not entitled to CTP coverage until your car is registered. If you're not registered/covered, you are personally liable to pay for other people's injuries or death. 
Light vehicle owners (vehicles with a GVM of less than 4.5 tonnes) can choose between a six or 12-month insurance policy. If you are more than 21 days late in registering your vehicle, you only have a 12-month option available. 
How Does My CTP Insurance Cover Me?
A recent survey of 1500 motorists shows that only 32.4% of the drivers fully understand what their CTP insurance covers. There could be 2.4 million Australian drivers that are unaware that they may not have the appropriate level of coverage, in case of a vehicular accident.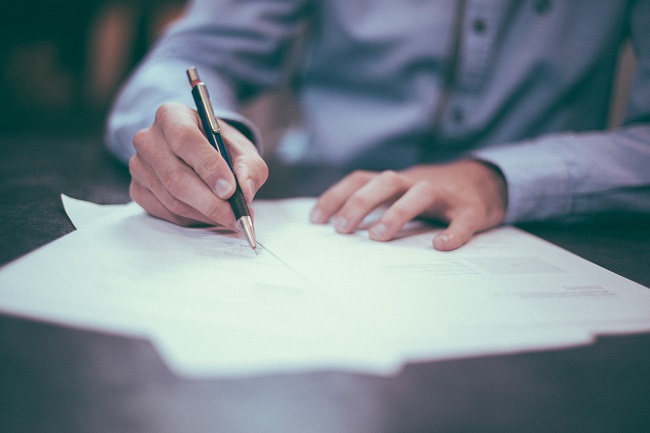 A CTP policy provides insurance protection for an injured third party and covers rehabilitation and medical expenses of those injured. Your CTP insurance also covers income or funeral expenses. CTP green slips don't cover injuries or deaths of the driver who participates in a road race or the victims in a single-car accident.
If you're injured and not at fault, you may claim compensation from the greenslip insurer of the at-fault driver. We provide the cheapest green slip for cars in NSW. Use our CTP calculator to find out your quote today.
Does CTP Insurance Cover Me When I Drive In A Different State?
Regardless of the state that you're driving in, your CTP insurance protects you. Your insurer will still compensate the people who are harmed if you are driving interstate. If a person dies, his family members can also claim compensation for their loss.
Does CTP Insurance Cover Property Damage?
No, your CTP doesn't cover property damages (your's or other people's property). This type of insurance is only for personal injury compensation. If you want insurance protection to cover vehicle damages, you need to learn more about comprehensive or third party property insurance.
Is CTP Insurance And Green Slips The Same Thing? 
Yes, CTP insurance and green slips are the same product. The term Greenslip originates from when the documentation produced from the purchase of a CTP policy was actually green in colour. In NSW, the term 'green slip' is a more widely used term than CTP insurance. We're committed to giving back to the environment, so we plant one tree for every policy we sell. Learn more about our mission to contribute to a 'greener' environment here.
Do I Need A Green Slip If I Already Have Comprehensive Insurance?
Yes, CTP and comprehensive insurance provide different forms of coverage. The Australian government requires every driver in New South Wales to purchase CTP insurance.
Purchasing comprehensive motor insurance will provide you with compensation if your car gets stolen or damaged. Comprehensive insurance also covers repair costs for the damages to another person's property when you're the one who's at fault.
Is There A Difference Between CTP And Third Party Property Damage Insurance?
Third-party insurance covers the damages to another person's car or property. CTP only covers personal injury. Meanwhile, Third Party Fire and Theft insurance compensates for other people's property damages plus compensates you if your car is stolen or catches fire.
How Do I Check The Status Of My Greenslip And Rego?
You can check the status of your car registration and green slip on the Service NSW website. They provide a free check that identifies your rego expiry date. You can also find out your CTP insurer and policy expiry date. 
You can use this service as well if you're thinking about buying a second-hand car. Most importantly, you can check the greenslip insurer of the seller of the vehicle.
With the removal of stickers on windscreens reminding you of your registration due date this website is particularly handy to confirm your registration due date.
Do I Need To Transfer My CTP Insurance When I Move Interstate?
Different states implement their own policy regarding the transferring of your car's registration form one state to another. If you're moving to NSW and you take your vehicle with you, go to the nearest Service NSW centre and register your vehicle. You will be required to get an NSW licence plate. To do so you will require in the first instance both a Blue Slip (road worthiness certificate) and a Green Slip. 
You have 14 days to secure an NSW licence plate once you relocate to New South Wales.
How Do You Determine The Price Of My Greenslip?
There are different things that can affect your CTP insurance quote. Our CTP calculator lets you know the cheapest greenslip available from across all insurers. All you have to do is answer a few basic questions, and we'll give you all quotes in NSW.
Nobody chooses to be involved in a road accident, but it can happen. That's why you need to have the right type of car insurance to protect you. Find out if you have enough insurance to protect your assets.
Having CTP insurance coverage compensates others for medical and rehabilitation expenses, in case you're the driver at-fault. This will save you from potential lawsuits and dealing with financial liabilities on your own.
Are you looking for the cheapest greenslips in NSW? Get in touch with us today to learn more about the cheapest CTP in NSW.