Blameless accidents or unexpected occurrences where the driver isn't at fault are covered by New South Wales' Compulsory Third Party (CTP) insurance.
Drivers with a CTP green slip can make a claim for personal injury compensation under CTP insurance in NSW. 
What are the Grounds for Claiming CTP insurance in a Blameless Accident Scenario? 
According to the State Insurance Regulatory Authority (SIRA), blameless accidents are passenger vehicle accidents with no driver at fault. These may include accidents caused by a driver suffering from a sudden illness (such as a heart attack or stroke), an unexplained mechanical or vehicle failure (brake failure), or a sudden collision with an animal on the road.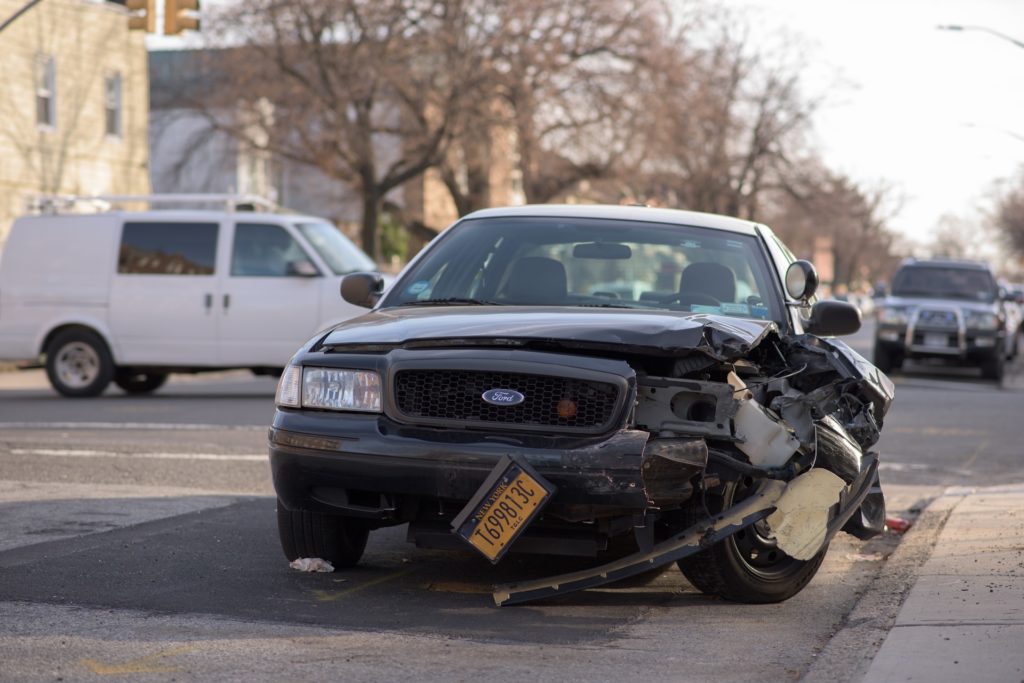 Motor vehicle claims originally worked on a fault-based system. That is, you needed to prove that another driver was at fault in your accident. Your claim would be successful only when fault had been established.
Blameless accident provisions have been in place in the Motor Accident Legislation since October 1, 2017. Now, people injured in blameless accidents are able to make a claim.
Beneficiaries of NSW CTP Insurance in a Blameless Accident
Anyone involved in the accident can make a claim. However, restrictions apply to NSW drivers with a CTP green slip injured in these accidents.
Drivers can be excluded from making a claim if they committed a driving offence prior to the accident. 
When victims are partly at fault for the accident, the victim's claims can be reduced through contributory negligence.
In cases of blameless motor vehicle accidents, claims by a driver with NSW CTP insurance covers injuries for both parties, though the driver coverage may only be up to 6 months. 
What Your CTP Greenslip Covers for Blameless Accidents
The compensation and benefits provided by a CTP green slip vary. In cases like a blameless accident, special provisions allow you to make a claim for personal injury compensation. 
However, NSW CTP insurance does not cover damage to vehicles and party property. Please check with your insurer about other insurance policies that could cover these.
There are two types of green slip covers under the NSW CTP green slip scheme: 
Claim for benefits includes payments for loss of income, medical expenses, and funeral expenses. 
CTP green slip claims for damages can be economic (loss of past income and future earning capacity) or non-economic (pain and suffering) for people injured. 
Non-economic loss damages are given only when you have a whole-person permanent impairment of more than 10% because of the accident. The amount will be determined in accordance with common law principles. 
With regard to economic loss, you cannot claim an income that is above the annually indexed amount per week. 
How To Make A Formal Claim of CTP Green Slip Insurance
Formal claims can be made by:
Reporting the accident to the police within 28 days and getting an event number. In the absence of an event number, the insurer will ask for photos of the accident hospital bills.

Contacting the CTP insurer of the vehicle that caused the accident. 

Filling out the

personal injury claim form

and sending it to the CTP insurer of the vehicle that caused the accident.
The completed form should be returned to the CTP green slip insurers as soon as possible but no later than six months from the date of the accident. The form is applicable only to costs that exceed $5000.
Other requirements for the form include your personal details like the age of the youngest driver for shared vehicles and vehicle details.
Lifetime Care and Support
Serious injuries such as brain damage, spinal cord injury, blindness, and severe burns are covered by SIRA's Lifetime Care and Support Scheme. This applies to both children and adults. 
Please take note that NSW CTP insurance claims for drivers with vehicles weighing 4.5 tonne below and goods vehicles vary. Tax File Number (TFN) declaration is also needed after filing a motor accident injury so taxes can be withheld from your weekly benefits.
Need better CTP green slip car insurance coverage for yourself and your passengers? Visit greenslips4earth.com.au to find the best insurance coverage today.
Register your vehicle with us and get extra cover with our CTP greenslip insurance.