Learning to drive is an essential skill, one that promises freedom and independence. As any experienced driver will tell you, driving is as much about understanding the road rules and using your judgement as it is about the mechanics of controlling a vehicle. That's why choosing the right NSW driving school is crucial. 
In our state, there's an array of driving schools offering a diverse range of learning experiences. So, how do you sift through the choices and select the best driving school in NSW? Here are some tips to guide your decision.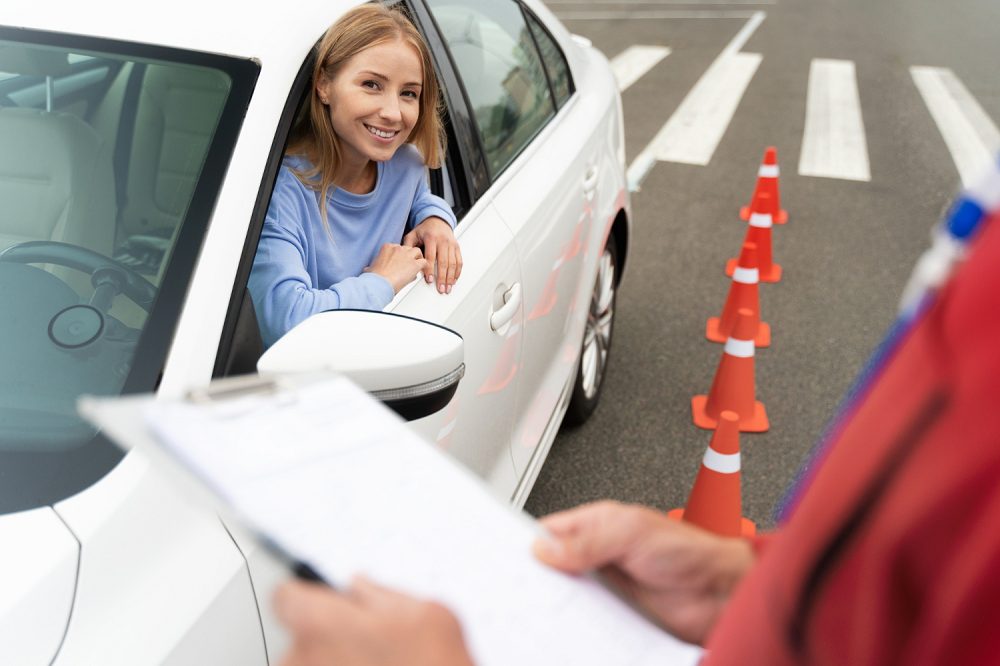 How To Choose The Right Driving School For You In NSW
Research and Recommendations
Start by tapping into your network. Ask friends, family, and colleagues about their experiences with driving schools in NSW. Personal recommendations can provide insight into the instructor's teaching methods, patience level, and success rates.
Next, head online and peruse reviews on websites and forums. See what past learners have said about their experiences with different driving lessons in NSW.
Credentials Matter
Ensure that the driving school you're considering is accredited by the appropriate governing body. Look for institutions with well-trained instructors, up-to-date credentials, and good safety records. You're not just learning to pass the test; you're learning to be a safe and confident driver.
Vehicles and Equipment
Modern vehicles equipped with the latest safety features can make a significant difference in the learning experience. It's beneficial if the Driving School NSW offers cars that are similar in size and operation to what you'll be driving once you get your licence.
Pricing and Packages
While cost shouldn't be the only factor in your decision, it's still an important one. Look for driving schools that offer a good balance of price and quality. Some schools offer package deals for a set number of lessons, which can be cost-effective. Always clarify what's included in the package to avoid any hidden costs.
Teaching Methods
Does the school use a structured curriculum, or is it more informal? Some learners benefit from a structured approach with clear objectives and milestones, while others may prefer a more relaxed teaching style. It's essential to find a method that suits your learning pace and style.
Location and Scheduling
Proximity to your home or work can be a game-changer. Look for driving schools in NSW that are conveniently located and offer flexible scheduling. After all, consistent practice is key, and if the school is too far away or doesn't fit your timings, you might be discouraged from attending.
First Impressions
Once you've narrowed down your list, it's a good idea to visit a few schools in person. This gives you a chance to interact with the instructors, see their fleet of vehicles, and get a sense of the overall environment. Trust your instincts; sometimes, a good rapport with an instructor can make all the difference.
Additional Resources
Check if the school provides extra resources like mock tests, online tutorials, or handbooks. These additional materials can be invaluable as you prepare for your driving test.
Success Rate
While it's not the be-all and end-all, a driving school's success rate can be indicative of its quality. Schools that consistently produce successful drivers are likely doing something right.
Prepare For NSW Roads
Choosing a driving school is more than just ticking boxes; it's about finding a place where you can gain the confidence and skills to embark on the open road safely. Remember, it's not about how fast you learn, but how well you learn.
Once you're on the road, it's essential to remember the responsibilities that come with being a driver. In New South Wales, every driver is required to have a Greenslip or CTP insurance to legally drive on NSW roads. It's a protective measure, ensuring that if an accident happens, everyone involved is taken care of.
Luckily, Greenslips 4 Earth's CTP Calculator makes this step straightforward. You can easily compare Greenslip prices from leading insurers, ensuring that you not only stay compliant with the law but also find a deal that suits your pocket.
For more articles and insights, visit Greenslips 4 Earth.