NSW Green Slip Comparison Guide for New Drivers
What are you looking for when getting a green slip? NSW green slip comparison can be confusing. That's why we created an accessible online calculator for NSW green slip comparison that guides new drivers and existing ones on the best insurer prices in the market.
Getting the right green slip for your personal or business use saves money and secures you while travelling on the road.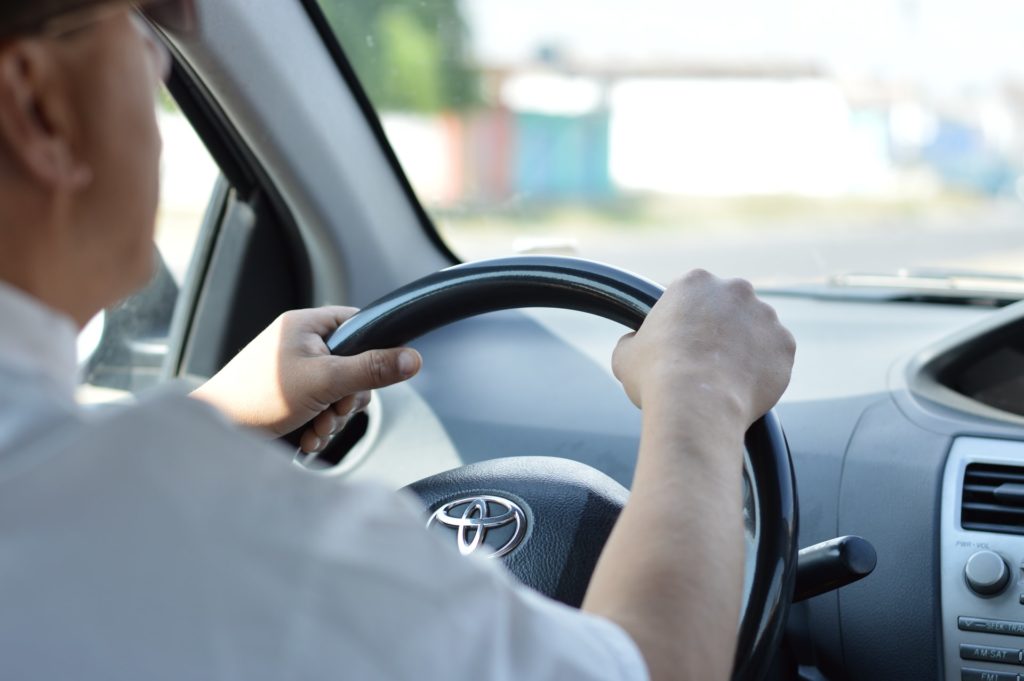 See how you can be a responsible driver with our NSW green slip comparison guide below.
Steps To Achieve A Quicker NSW Green Slip Comparison
It's true that you can get better insurance in NSW when you dig deeper, but not everybody has that kind of convenience. Our comprehensive car insurance gives an instant quote based on your vehicle and driver information for those who hate the wait.
Prepare Vehicle, Owner, and Driver Information For NSW Green Slip Comparison
Providing correct and complete information is the key to a successful quote. Here are a few requirements you'll need to make your NSW green slip comparison faster:
Vehicle Registration Number (Rego)

Year, Model, and Make of Your Vehicle

Type of CTP Greenslip (Motor Car, Light Goods Carrying Vehicle, Heavy Goods Carrying Vehicle, Plants and Tractors, Bus or Taxi)

Vehicle Shape (Sedan, Station Wagon, 4 Wheel Drive Passenger Vehicle, etc.)

Average Speed of Vehicle

Type of Vehicle Registration and Purpose

Details of Existing CTP NSW Green Slip if applicable

Personal information, driving experience, driver or owner status, and contact details
You will be provided with direct insurer greenslip prices from our partner car insurance and other insurance providers after filling out your details.
A copy of the CTP greenslip quote and the reference number will be sent to your email, so make sure that you can access the email you provided in the online CTP green slip comparison calculator.
You may choose between 12-month or 6-month insurance for cars and other vehicles below 4500 GVM and 3 to 6 months of insurance for trucks and heavy goods carrying vehicles.
Please note that the price of the chosen insurance changes every year, so make sure to purchase your CTP insurance right away.
Track NSW Green Slip Comparison Changes
As mentioned earlier, prices vary every year for CTP providers. There is a possibility that pricing may change on your end.
These are some instances that could affect your green slip cost:
Change of home or business address

Buying a new car

Additional demerit points to your driving licence

Change of CTP green slip ownership
Learn Unique Features Of Our NSW Green Slip Comparison Calculator
A green slip calculator works best when you know how it works. 
Each insurance company in NSW is required to submit its updated price list to the State Insurance Regulatory Authority (SIRA) before they can give a quote. A break down of premium costs and corresponding taxes are also submitted to SIRA by the insurance provider before the final price is settled.
Please be aware that goods carrying vehicles are subject to Goods and Services Taxes. We recommended you call our hotline if your vehicle weighs above 4,500 GVM since heavier vehicles have complex shape variations which might not be covered in our online calculator.
Why Choose Greenslips 4 Earth For NSW Greenslip Comparison?
Greenslips 4 Earth complies with NSW government standards and has been providing quality green slips since 2018. We also take care of the environment and that's why we plant a tree for every green slip sold to lessen carbon emissions from vehicles. 
We offer a range of insurance products including private and business cars, taxis, buses, vans, trucks, and tractors. Our CTP insurance partner, QBE, is also SIRA-approved.
How Do New Cars Differ From Second-hand Cars In NSW Green Slip Comparison?
Secondhand cars usually have existing CTP insurance while new cars may need a new one. However, secondhand cars with green slips might need ownership updates. When buying a secondhand car, ensure that the green slip is still valid and at least 3 months before its lapse date so still have time to renew it. 
Secondhand cars or older car models could have higher CTP prices because they emit more carbon and require more maintenance than newer cars. Other factors like car shapes still need to be considered for pricing.
You can find more about secondhand car selection advice here.
If you need further clarification on your current quote or if you have other questions, please call 1300 593 291 during our regular business hours which are from 9 AM to 6 PM. We plant a tree for every CTP green slip sold so you can make a positive contribution to the environment. We also accept group quotes for fleets.