Green slip renewal is easy enough when you're in New South Wales, but what about when you're not here? Whether you're interstate or overseas, you can still renew your green slip. Here's our guide to your CTP renewal when you're out of the state or country.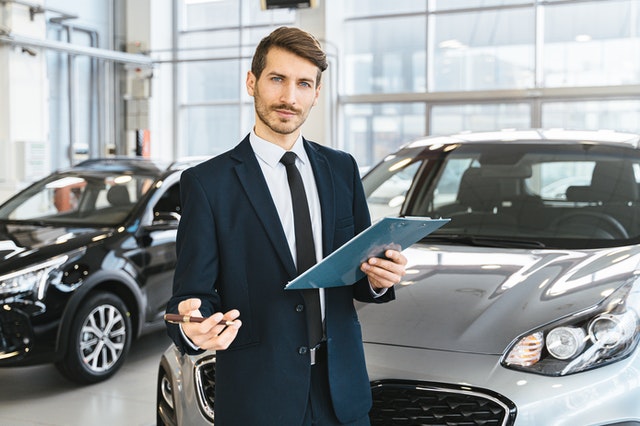 CTP Green Slip Renewal When Interstate or Overseas
Are You Eligible For a CTP Insurance Renewal?
The first step toward any green slip renewal is to find out if you're eligible. Here are a few key factors that could impact whether you are eligible or even need NSW CTP green slip insurance.
You Must Be an NSW resident
Overseas and interstate applicants are only eligible for a CTP renewal if they are NSW residents. This means that you must only be out of state temporarily to register. If you have permanently relocated outside of NSW, you won't be required to renew your green slip in NSW. You will instead need to register your vehicle in your new place of residence.
Heavy Vehicles Cannot Renew While Overseas or Interstate
While most vehicles can secure a CTP renewal while out of the state, heavy vehicles cannot. This is because of the inspection process required. Heavy vehicles need an HVIS inspection in order to renew their registration, which must be performed within NSW.
CTP Insurance Is Not Necessary For Trailers & Caravans
While green slips are essential for vehicles, they are unnecessary for unpowered vehicles. This means that there is no need to purchase CTP insurance for trailers or caravans.
3 Steps To Overseas & Interstate Greenslip Renewal
Now that you have determined whether you are eligible or able to renew your greenslip, let's break down exactly how you can complete your greenslip purchase. Here is our guide to renewing your CTP when outside of NSW.
Book Your Vehicle Inspection
Vehicle inspections are required for all CTP applications. Your inspection report must align with the NSW AIS reports. It must state that the operating features of your vehicle work properly and are safe for use. It must also state that your vehicle as a whole is in a safe, working condition.
Where you can get these inspections will vary depending on where you are located. Let's break down the difference between renewing in Australia and overseas.
Interstate Vehicle Inspections
Interstate inspections are acceptable for vehicles that are located more than 50km outside of NSW. You can receive an inspection report from an inspection station that the interstate authority has approved. These include registering authorities in Australian states and territories as well as members of the Australian Automobile Association.
Overseas Vehicle Inspections
The process of getting a valid inspection report for your vehicle while overseas will depend on where you're located. Usually, a report issued by a government department will suffice. Otherwise, any inspection station that has been authorised by that country's government will usually be acceptable. If you're unsure as to where you can get your vehicle inspected, contact Transport for NSW.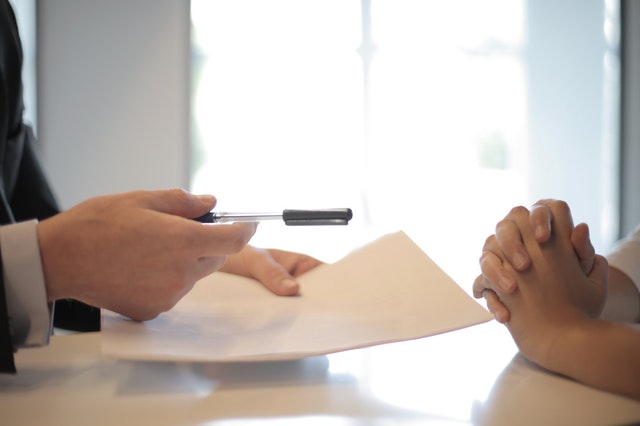 Choose Your CTP Insurance
The next step is to select your Compulsory Third Party Insurance, or green slip, for renewal. The easiest way to compare CTP is to use our Greenslip Calculator. Simply input the requested details about your vehicle to compare the lowest prices available from NSW's leading CTP insurance providers.
Green slip Renewal
The final step is to submit your documents for green slip renewal. These documents will include your registration renewal notice, an inspection report from an approved inspection station, and payment. You can either submit your renewal online or via post.
CTP For NSW Visitors
Are you a visitor to NSW? Even if you permanently live outside of NSW, you still may need to register your vehicle. Let's break down when you do and don't need to register your vehicle in NSW.
All Vehicles Must Be Registered
First, it's important to note that all vehicles on NSW roads must be registered somewhere. This includes everything from light vehicles to heavy vehicles such as trucks and even non-powered vehicles like caravans and trailers. If you are an NSW resident, your vehicle will need to be registered in NSW with CTP insurance. 
Interstate Visitors
You don't need NSW registration if your vehicle is registered in another Australian state or territory and you're just visiting. As long as your home state registration is up to date and valid, you can pass through or visit NSW temporarily. Ensure that you display your registration labels and number plate when travelling through NSW.
Overseas Visitors
If your vehicle is registered overseas and you are temporarily visiting NSW, you don't need NSW registration. Ensure that your registration and number plate are clearly displayed while driving on NSW roads. To ensure you're complying with NSW road rules, carry your Certificate of Registration with you.
Storing Your Vehicle in NSW
If your vehicle is being kept or garaged in NSW it is no longer considered a temporary visit. You will need to register this vehicle in NSW. Keeping an interstate registered vehicle in NSW could be breaching its home registration, causing it to be cancelled or suspended. Driving an unregistered vehicle in NSW can result in heavy penalties.
Ready to register for your green slip? Use our Greenslip Calculator or read our latest News Articles for more useful information.