Can't find an option to renew your vehicle registration from Budget Direct CTP insurance? 
Budget Direct green slips are not available anymore since they ended their contract with QBE Insurance on December 31, 2019. The next step for you is to find an insurer approved by the State Insurance Regulatory Authority (SIRA) approved insurers. If you still want to have QBE as your insurer for your green slip, you may opt for our services. We plant a tree for every green slip sold.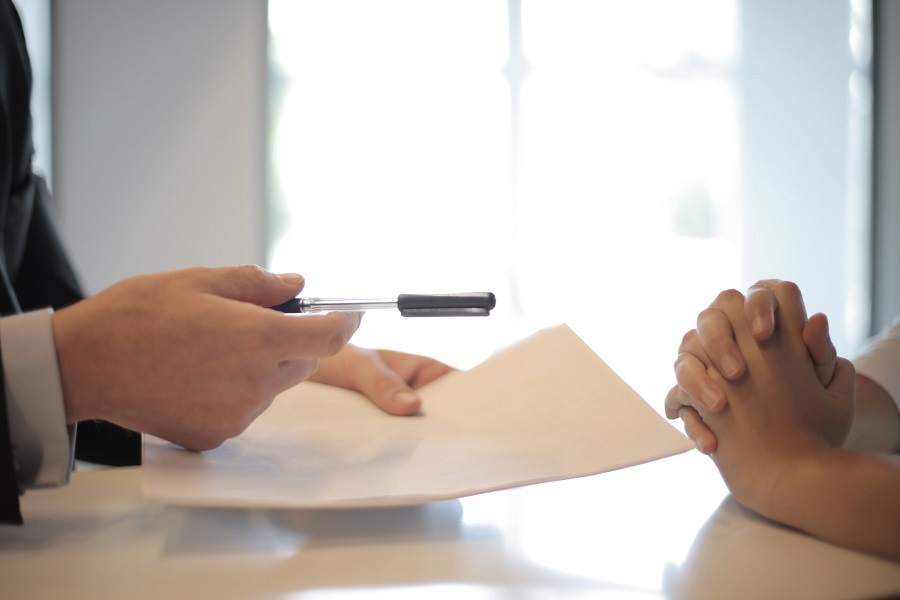 How Important is CTP Insurance?
For new vehicles or unregistered vehicles in NSW, a Compulsory Third-Party (CTP) insurance policy is required to complete for vehicle registration. When you have a road accident, the insurance policy offers medical compensation to affected individuals and limited protection for the driver, whether at fault or not.
It is illegal to drive without CTP Insurance. CTP insurance is covered under the Motor Vehicles (Third Party Insurance) Act 1942. SIRA suggests requires you renew your CTP insurance 21 days before the lapse date. 
Are All CTP Green Slips the Same?
Your previous Budget Direct CTP insurance is not similar to other green slips. Some offer benefits such as At-Fault Driver Cover, while some do not.  The insurance company provides the statutory cover required by the legislation. As of 1st December 2020, two of the six insurers provide an At-Fault Driver Cover. 
If you choose Greenslips4Earth as your preferred CTP insurance provider, you can play a part in saving the environment. We plant a tree for every green slip sold.
Budget Direct no longer offers CTP insurance.
Budget Direct provided insurance services to New South Wales motorists looking for compulsory third-party insurance. QBE Insurance (Australia) provided their greenslip from 2005 to 2019. 
Budget Direct ended its contract with QBE Insurance on the 31st of December 2019, which means CTP offered to NSW drivers beyond this date is not available through Budget Direct.
Budget Direct also decided to close this service in NSW or any other states or territories in Australia.
Effect on NSW Drivers
As a result of Budget Direct ending their contract with QBE, NSW drivers have to seek alternative insurers for their CTP insurance needs.
You will see the changes ahead if you are a Budget Direct CTP customer when you receive your CTP renewal notice. The notice will only have the QBE Insurance logo instead of both the Budget Direct and QBE logos.
Because of this scenario, as an NSW driver, you have the option to change your CTP insurance provider. 
How to Change Budget Direct CTP To G4E 
NSW drivers may only change CTP insurance providers once the registration period starts. Cancelling and re-establishing your registration are the only ways to switch insurance providers.
Steps to find the cheapest CTP Green Slip Price:
Go to greenslips4earth.com.au and click "Get a Quote" on the landing page's upper right portion. SIRA regulates our Green Slip Calculator.
Enter the correct vehicle information on the form and click continue.
Fill out all other info on the next steps. Make sure to double-check before you submit your quote.
Once you have your quote, choose the insurer of your choice and complete the purchase online. You will need to provide your payment details. Our payment channels have the latest security features for smooth online transactions.
Why Am I Not Eligible For a Shorter CTP Insurance Term?
The 6-month cover is not available for CTP insurance that has lapsed more than 21-days ago. You will only have a 12-month renewal option at that time. 
Why Is The Current Green Slip Quote Different From Last Year?
The age of the driver and the age of the vehicle, as well as demerit points and late renewals, can affect the pricing of your quote. 
Why Is My Vehicle Renewal Not Possible Online?
Before you receive a vehicle renewal notice, you'll need to finalise the inspection and your CTP green slip.
Others might not this option available as their CTP insurance renewal period has lapsed. You will have to set an appointment to visit ServiceNSW and process it manually. Blue slips are required for drivers who have not registered their vehicles for 90 days or more. There are also penalties associated with driving while unregistered.
Why Vehicle Inspection is a necessary must
Aside from transferring your Budget Direct CTP to a new green slip provider, a vehicle inspection may be required. This will help you determine if your motor vehicle is safe for use or not. The vehicle inspection might point out certain things that need repair or attention. If you recently bought a secondhand vehicle and it has an existing CTP greenslip, ensure that it is transferred in your name or you won't be able to renew your registration until you do.
Complete an E-Safety check by visiting an approved Service NSW site.
Why Co2 Emissions Should Be Reduced
Transport is the third largest sector that emits greenhouse gases in Australia. It releases 17% of CO2 emissions which come from fuel combustion used in railroads, shipping, aviation, private vehicles and public transport. Australia is creating efforts to combat the harmful effects of climate change through the reduction of CO2 emissions.
Why Choose Greenslips 4 Earth
We only offer direct insurer prices, which means you'll find a greenslip at no additional costs when getting a green slip online. Our existing customers choose us because of our reliable and efficient service, and we compare the entire market. We also plant a tree with every green slip sold to reduce carbon emissions from vehicles, making Australia's air cleaner and safer for all of us. We are also a licensed partner of QBE insurance, one of Australia's top insurance providers.
How Much Will A Greenslips 4 Earth CTP Insurance Cost Me?
This depends on your vehicle and vehicle owner information. Prices are usually higher for heavier vehicles like buses and trucks. CTP insurance for goods carrying vehicles or those weighing more than 4.5 tonnes is subject to taxes, levies and fees. 
Discounts only apply to fleets with more than 10 units. We recommend you check out our green slip calculator by visiting our site. 
Greenslips 4 Earth's friendly staff are more than happy to assist and answer all your questions. Find out how you can help make a positive contribution to your surroundings. Use our greenslip calculator and find the best CTP insurance prices. Speak with our representatives at 1300 593 291 today.