Distracted driving while using our mobile phones is considered hazardous. It can also increase the risks of being involved in a motor vehicle accident. Fortunately, there are free apps you can use to get rid of the temptation of using your phone while driving.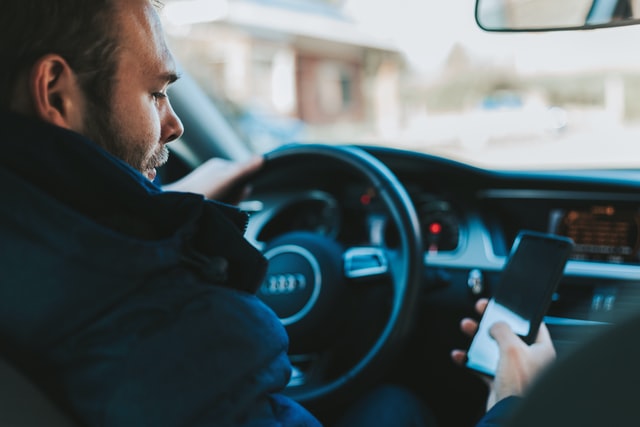 Benefits of Using Safe Driving Apps 
Installing these free driving apps on your phone is a proven lifesaver. Not only that, your CTP insurer may grant you a no claim bonus for having a safe, accident-free record in the long run. A no claim bonus lowers the amount that you need to pay for your insurance premiums annually.
12 Best Apps To Stop Texting And Driving Immediately
1. OMW – On My Way
With this app, you don't have to text your estimated arrival time with friends. On My Way allows your invited friends and loved ones to track your current location. They also receive a notification when you arrive. No need to call and text them for updates because this app will do it all for you. 
2. It Can Wait
This virtual reality simulation app shows you the firsthand dangers of using your phone while driving. Consider installing this free app to fully convince you that it's never a good idea to use your phone while behind the wheel.
3. CellControl
CellControl is an anti-distraction app that disables your phone, so you can entirely focus on the road. This app removes all sorts of smartphone distractions when your speed crosses the pre-set limits. It also lets you track your mileage and monitor your activities behind the wheel.
This program lets the parents know the driving habits of their children as well. It sends alert notifications to parents whenever there are emergencies. The app user can set the guidelines that the app follows. Installing this app prevents risky behaviours, such as texting and browsing social media.
4. LifeSaver
Do you often worry that your child is texting and driving? Now, you have the power to lock your child's phone while the car is in motion. Once the vehicle stops, the phone unlocks and can once again be used. Plus, you'll get a notification when your child safely arrives at the destination.
5. AT&T's DriveMode
This free app mutes text messages and phone calls while you're driving. Then, it will send an automatic reply to the people who tried to contact you. This app lets them know that you aren't available to respond at the moment. AT&T's DriveMode is available on both Apple and Android phones.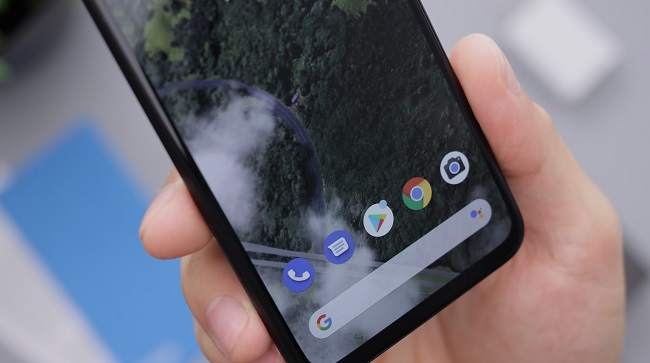 6. TrueMotion Family
Unlike the other apps mentioned above, this doesn't lock your phone while driving. But, it gives you a "trip score" each time you hit the road. It uses a rating scale to evaluate your overall driving. 
Also, it identifies the exact moments where you may be distracted driving. TrueMotion Family lets you show off and compare your scores to family members to see who's the safest driver.
7. Canary
Canary lets parents connect their phones to their children. If the children are using their phones while driving, this app sends an alert to the parents' phones. Get real-time notifications whenever your child exceeds pre-determined speed limits, taking calls while in a moving vehicle, or staying out past curfew.
8. iOnRoad
iOnRoad is one of the most innovative, safe driving apps available. The app uses augmented reality to monitor the positions of the vehicles on the road. You'll be able to know the distance of the car in front of you using this app.
If ever you get too close, it flashes a warning on your phone screen and plays an audio alert. Some additional features include blocking of calls, emails, and texts, and a personal web dashboard. 
9. Drive Smart
This popular safe driving app directs incoming calls to voicemail and mute notifications for texts. Plus, Drive Smart app sends an automatic response to inform the person on the other end that you're unable to respond. 
There's also a paid version of the app called Drive Smart Plus. When the app detects that your car is moving, it automatically turns on the features of the app. Users can override the drive mode. When they do, the app notifies the parents that their children use the override feature.
10. Down for the Count
Want to get rewards for driving safer? Down for the Count is a free app available for iOs users that allows you to set a safe driving goal. You can also share your driving goal with your loved ones to ask them to sponsor your "safe driving campaign."
Once the campaign started, Down for the Count tracks your phone use while you're navigating the road. You can cash out your rewards with a reloadable gift card of your choice once you reach your driving goal.
11. MamaBear
This free safe driving app is for parents who want to keep a close eye on their children while driving. MamaBear uses GPS tracking that sends a notification to the parents when teenage drivers arrive or leave pre-set places. It also alerts parents if their children exceed their driving speed limit.
12. OneTap
OneTap blocks incoming calls and texts and automatically informs the sender that you're unavailable to talk. It automatically turns on every time you start moving your vehicle. 
The app also keeps a record of safe driving data, so you can see how well you drive. Your family members can share their app with you. Parents with teen drivers can link their accounts to their kid's phone. This allows them to know which mobile distractions are blocked.
There are plenty of free apps available to minimise the temptation of texting and driving. Don't be a part of motor vehicle accident statistics. Find the app that will work best for you and install it with just a few clicks.
Are you looking for the cheapest NSW CTP insurance? Greenslips4Earth provides a CTP insurance comparison, so you can choose the best policy that fits your needs and budget. Use our CTP calculator to learn more about your quote today.