Who wants to drive on safe roads?
We know you do! That's why the demerit point system makes drivers accountable for bad driving behaviour. So, if you're caught violating road rules, you'll get penalised with demerit points. This leads to financial liabilities and you can even get your driver's licence suspended.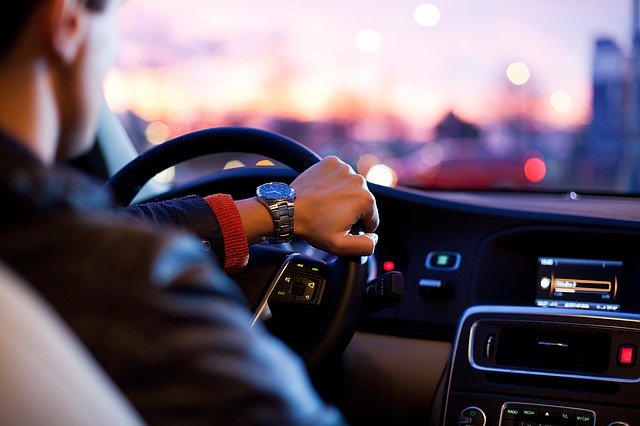 In some cases, having points on your licence increase what you may need to pay for your CTP insurance. Find out the factors that can affect your green slip quote using this CTP calculator.
How Do Demerit Points Work in NSW
Once you receive a demerit, it will last for 3 years from the date in which you received it. There's no way to reset these points once they are recorded. So, if you incur 3 points from speeding three years ago, it will only be reinstated this year. 
Driver's Licence Types
There are different demerit limits based on the driver's licence type. Learner (L) and P1 licence holders can only get up to 4 demerit points before receiving penalties. P2 licence holders have a limit of 7 points. Meanwhile, an unrestricted licence can get up to 12 points.
Common Offences and Penalties
We listed some of the most common offences in NSW. 
Speeding while being overtaken –

You'll get three points on your licence plus pay a fine of $325.



Not stopping at red or yellow light –

You'll get three points on your licence plus pay a fine of $433.



Overtake vehicle when unsafe –

You'll get two points on your licence plus pay a fine of $325.



Stop sign violations –

It's against the rules if you don't come to a complete stop. Get three points on your licence, and you have to pay a fine of $325.



Speeding offences –

Speeding is one of the most common driving violations in NSW. If you go over the limit at 10km/h, pay a fine of $114 and get 1 demerit point on your licence. The faster you go, the higher your demerit points and fines will be. Here are the other speeding offences and penalties:
From 10-20km/h over – Get 3 points and pay a fine of $265.

From 20-30km/h over – Get 4 points and pay a fine of $455.

From 30-45km/h over – Get 5 points and pay a fine of $872.

More than 45km/h over – Get 6 points and pay a fine of $2350.
Penalties After Exceeding Maximum Demerit Points
L, P1, and P2 drivers will have their licence suspended for three months. If you're an unrestricted driver, these are the penalties based on the number of demerit points. 
13 to 15 demerit points – 3-month licence suspension
16 to 19 demerit points – 4-month licence suspension
20 or more points – 5-month licence suspension
If you keep violating the rules during the "12-month good behaviour period," you'll be denied a driver's licence. Plus, you'll have to pay for fines and penalties.
Do you know how you can avoid getting demerit points on your licence? It's simple! Learn good driving skills to stay safe on the road. Follow all the road rules to make sure that no one will be harmed.
Learn more about your green slip quote (NSW) now! Use our CTP calculator to find the best green slip policy that suits your needs.