Looking for the best greenslip rates and coverage to suit your needs? We make it easy to compare greenslips NSW, whether you're buying individual CTP insurance or greenslips for a fleet of vehicles. Discover the difference between fleet and individual greenslips and compare greenslip prices.
Compare Greenslips – Fleet Vs Individual
The main difference between fleet and individual greenslips is cost. For fleets over 10 vehicles, we can offer fleet discounts depending on the insurer you would like to go with. This can bring overall costs down. It also minimises the time and effort you spend purchasing and renewing greenslips for your entire fleet, streamlining the CTP insurance process.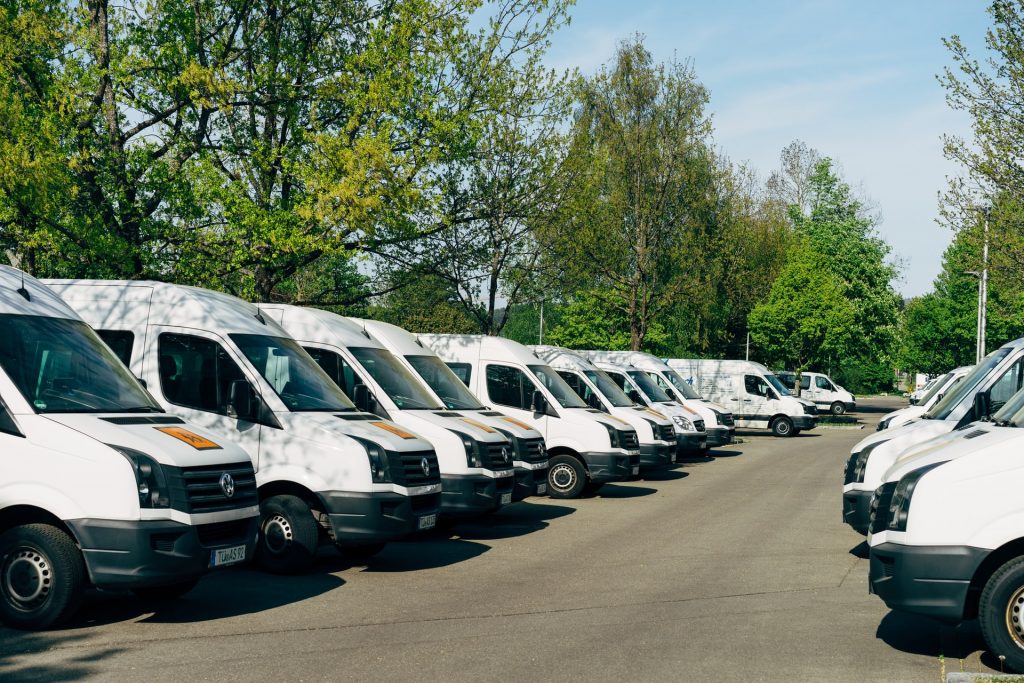 Individual Greenslips
If you are an individual with only one vehicle that needs CTP insurance, an individual greenslip is your only option. Whether you have purchased a new vehicle, a second-hand vehicle, or your greenslip has expired, you will need to purchase an individual CTP insurance. 
If you manage a fleet or own several vehicles, you can choose to either insure each vehicle individually or get fleet greenslips. Here are a few reasons why you might choose individual greenslips for your vehicles.
Different Makes & Models
If every vehicle in your fleet is a different make and model, you may opt for individual greenslips. This will allow you to secure the best greenslip rate for each make and model, ensuring you don't miss out on any savings. In saying this, a fleet rate may still be cheaper overall, depending on the insurer.
Fewer Than 10 Vehicles
Operate a small fleet of fewer than 10 vehicles? While we can still process your vehicle greenslips together, you may not qualify for insurer fleet discounts. This once again means that you may want to shop around for the best deal per individual vehicle rather than purchasing altogether. 
We can work with you to secure the best rates regardless of whether you purchase fleet or individual greenslips, no matter the size of your fleet. 
Greenslips for Fleets
If you operate a fleet with over 10 vehicles, you may be eligible for fleet CTP insurance discounts depending on the insurer. These discounted rates can substantially reduce the amount you pay annually on CTP insurance and streamline the renewal process.
Whether you own a fleet of trucks, buses, or taxis, we can secure you the most competitive rate across leading providers, factoring in fleet discounts.
Trucks
Trucks and Goods Carrying Vehicles fall into the category of Class 3 vehicles. This makes the process of purchasing CTP slightly more complicated as opposed to regular vehicles. Our team of experts will be able to access the best rates for your fleet depending on the make and model of each vehicle. 
Buses
Many factors can impact CTP insurance rates for buses. As they transport people, it's important to get the right CTP for your fleet of buses. It's important to note that mini busses and other smaller vehicles seating fewer than 9 people are not considered buses by insurers, just cars. 
Our team will help you secure the most competitive greenslips for buses available. By accessing major insurance markets, we can provide the best price with the assurance that you are getting the right type of greenslip for your fleet.
Taxis
On top of the fleet discounts available when insuring over 10 vehicles, there are other benefits to getting fleet greenslips for taxis. Depending on the insurer, you may be able to pay in affordable instalments to suit your business cash flow needs. As always, Greenslips 4 Earth allows you to easily compare greenslip NSW prices and can guarantee the cheapest rates on the market.
How To Compare Green Slip Insurance
Ready to compare greenslips? Whether you're purchasing each greenslip individually or are looking for group CTP insurance rates, we provide easy, same-day quotes.
Individual Greenslips
For all cars, you can easily compare greenslips with our greenslip calculator. Simply input your vehicle details into the calculator for an accurate quote from leading providers. If your vehicle is a truck, bus, or another large vehicle, you can contact us for an accurate quote.
Fleet Greenslips
To compare all fleet greenslip rates, contact us. Ensure you have your vehicle details and NSW driver's license ready so that we can promptly find the best rates. By purchasing your fleet greenslips all in one place, you can not only save money with fleet discounts but streamline the process and make renewing easy.