Who do you listen to when talking about CTP insurance comparison? There's a lot of advice out there on how to get cheaper CTP insurance, but we're here to shed light on different motorist views on greenslips and give you professional advice on how to acquire the most cost-efficient CTP greenslip you can find in your state.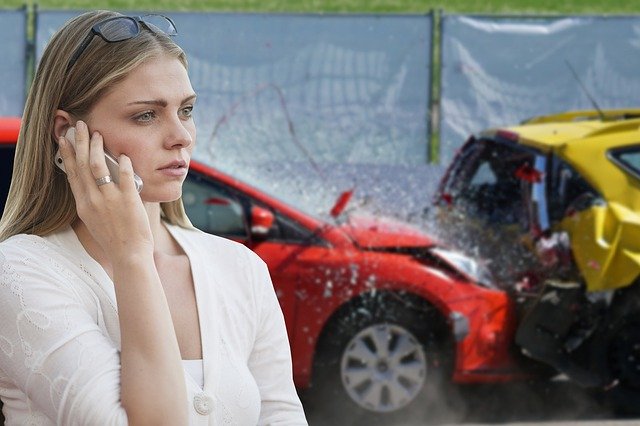 What Motorists Are Saying
Motorists are always looking for the cheapest and most convenient options when getting a CTP greenslip. Still, not all advice fits everyone's greenslip needs. It's always good to use our online greenslip calculator to get an accurate CTP insurance comparison. 
 One good piece of advice is to get a greenslip online. It's better than going to the office, but the challenge is getting a quality greenslip that suits your budget. That's why in this article, we will debunk myths about CTP insurance for NSW drivers. 
Greenslip Myths You Need To Stop Believing
Myth 1: CTP Insurance Prices Are Fixed Throughout The Year
Greenslip prices can change at any time, so the greenslip you purchase now might not remain at that exact cost after six months. You may only switch to another greenslip provider every six months if you have renewed your CTP insurance 21 days before the renewal period. Please check our greenslip calculator for CTP insurance comparison rates.
Myth 2: Greenslips Don't Have Driver Cover
Some CTP insurance companies offer at-fault driver protection. Drivers are also included in the accident claims if they were not the ones who caused the accident. A limit of six months compensation is given to drivers. You may call us at 1300 593 291 for specific details on CTP insurance comparison.
Myth 3: Trucks Used For Special Occasions Do Not Need CTP Insurance
Vehicles used for special purposes are called conditionally registered vehicles. These types of vehicles still need CTP insurance for a certain period of time even if they are only parked in a public space. Moreover, trailers attached to trucks do not need a separate greenslip. Only the pulling vehicle requires CTP insurance.
Myth 4: There Is No Need to Get CTP Insurance If Your Vehicle is Currently Registered Outside NSW State
You still need to buy CTP insurance in NSW along with transferring your rego from your current state to NSW. Vehicle registration in NSW does not come with CTP insurance. CTP insurance in NSW is underwritten by private insurers namely GIO, QBE, Allianz, AAMI, Youi, and NRMA. Please check with your state on the status of your rego. Make sure it is transferred to your name and to NSW.
Myth 5: Car and Property Damage Are Covered By The CTP Insurance
Property damages are not covered by your CTP insurance. You may contact us for additional cover or if you want comprehensive car insurance suited to your needs.
Top Considerations For CTP Insurance Comparison
The NSW government assigned the ServiceNSW to manage vehicle registrations and renewals and the State Insurance Regulatory Authority (SIRA) to regulate insurance prices. NSW drivers need to have their vehicles inspected to avoid cancellation of registration. There is an appointed date for inspection once the vehicle registration and renewal process begins. CTP insurance prices are also submitted by each insurer to SIRA before they are offered to the public. 
When getting CTP insurance, it's best to consider these things:
1. Transfer Vehicle Registration To Your Name For Secondhand Vehicles. 
You will need your Vehicle Identification Number (VIN) registered under your name before you can get a CTP greenslip.
2. Your Vehicle Must Pass The E-safety Check As Part Of The Renewal Process.
Vehicle inspection is one of the most essential steps to safe driving. Please do a personal check on your vehicle on what parts or items need to be bought, replaced, or upgraded to ensure safety on the road.
3. Only Get From SIRA-approved Insurance Brokers. 
Getting from SIRA-approved insurance brokers prevents fraud and gives you direct insurer prices.
4. Check Your Email At Least 4 Weeks Before Your Renewal Period.
Your chosen insurer will mail or email you a link to automatically renew your CTP insurance. This is applicable to vehicles 4.5 tonnes and below.
5. Only Private Cars, Shared Vehicles, And Small To Medium Vehicles Weighing 4.5 Tonnes Or Less Are Allowed To Purchase A Ctp Insurance Online.
Calculating CTP insurance prices for heavier trucks is extremely difficult for our online calculator to handle. Please call us for a direct quote instead.
What Greenslips For Earth Is Doing
We've been in the CTP insurance industry since 2017. We offer affordable CTP greenslips online for the convenience of our customers. We lessen carbon emissions from vehicles by planting a tree for every greenslip sold. 
We have planted more than 25,000 trees since October 2017 and are developing more efforts to continue to preserve Australia's quality of air and road safety in NSW. 
We've sold around 30,000 greenslips to satisfied customers at direct insurer prices and regulated by SIRA. 
Find the best CTP greenslip that matches your needs. Get it at direct insurer prices and make your contribution to the environment. Call 1300 593 291 from 8 AM to 8 PM or email [email protected] for enquiries.