Finding The Right CTP Insurance For You
Finding the best greenslip or CTP insurance for you can seem confusing. From knowing what it covers and trying to compare greenslip prices to understanding why you need one at all. Though it may seem overwhelming, it's a much simpler process than you might think. First, let's break down exactly what a greenslip is and why you need one.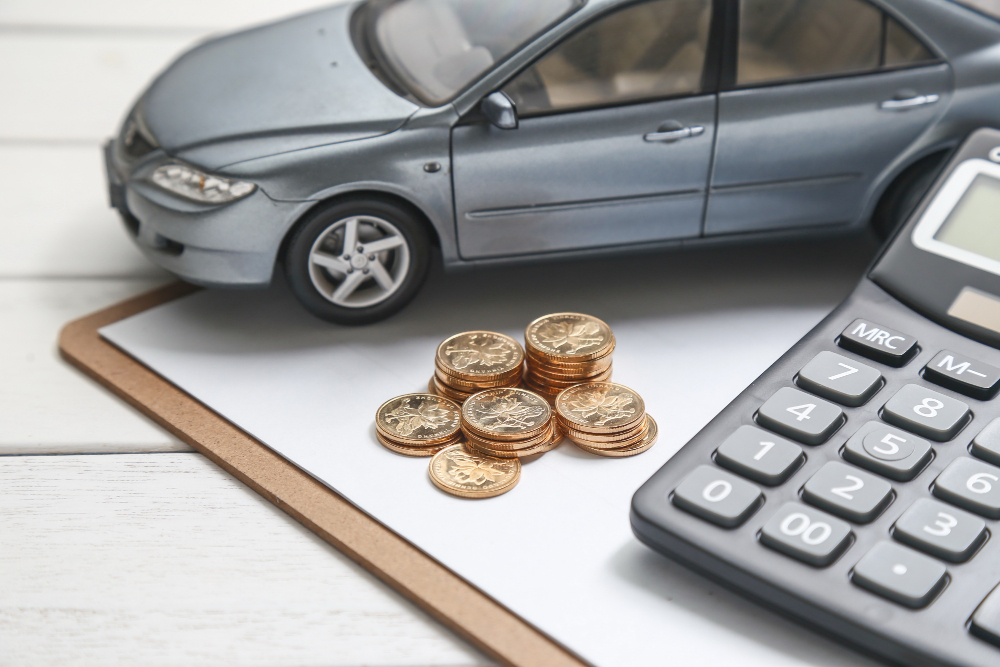 What Is CTP Insurance?
CTP insurance, otherwise known as a greenslip, is Compulsory Third Party Insurance. Being compulsory, every driver in NSW must have an in-date greenslip to drive on NSW roads. The reason they are often referred to as greenslips is simply that they were once colour-coded hard copies. They are now supplied electronically by select insurance providers.
What Do Greenslips Cover?
A Green Slip covers third parties in the case of injury caused by a road accident involving your vehicle. This means that in NSW anybody injured in a road accident will be covered medically by the insurance provider of the vehicle, aside from the driver at fault. This compulsory insurance only covers injury, not damage to either your vehicle or a third-party vehicle.
Where Can I Get A Greenslip?
The easiest way to get a greenslip is online. Only a select number of providers offer CTP insurance. To avoid the arduous task of filling in your details over and over again, our CTP calculator allows you to enter your details once, compare greenslips NSW prices, and purchase your greenslip all in one process. 
Are All Greenslips The Same?
While all CTP insurance provides the basic essential coverage that NSW drivers require – covering third parties who are injured in an accident involving your vehicle – there are some key differences between policies. One example is At Fault Cover.
At Fault cover is only offered alongside CTP insurance by certain providers. It's usually an extra cost and covers you if you are injured in a road accident which you have caused. 
Other differences between Greenslips are price and impact. CTP insurance rates can differ across different providers, which is why it's a good idea to compare greenslips with our CTP calculator. Insurance providers also differ when it comes to impact, with some choosing to champion environmentally sound practices that offset the pollution caused by car emissions.
What To Look For When You Compare Greenslips NSW
Now that you know the CTP insurance basics, let's take a look at how you can secure the best greenslip as a consumer. There are three main components to consider, being cost, inclusions, and company impact. How highly you value each of these components will vary depending on your personal values. 
Cost
For most people, the number one consideration when comparing greenslips is cost. The prices of greenslips can change multiple times throughout the year, which is why it's important to be aware of the most up-to-date figures. Greenslips 4 Earth allows you to easily compare rates for your specific vehicle across all NSW green slip providers. 
Inclusions
Most CTP insurance providers simply offer the basic coverage that is required under the NSW CTP scheme. There are a couple of providers, however, that offer At Fault Driver Protection as an additional extra. If At Fault driver Protection is important to you, choose a provider that offers this as an additional option.
Company Impact
As consumers and vehicle owners, many people consider it their responsibility to support companies that are leading the way in positive and sustainable environmental and community practices. At Greenslips 4 Earth, we partner with select insurers and One Tree Planted to plant one tree for every green slip sold. This helps to offset the greenhouse gas emissions created by the vehicles we help to insure. 
How To Buy & Compare Greenslip Insurance
Now that you know what to look for when you compare greenslips, it's time to make your purchase. The most convenient way to purchase CTP insurance is either online or over the phone. 
For most standard vehicles, you can easily purchase your CTP insurance online. This category includes sedans, four-wheel drives, utes, and smaller trucks (below 4,500 GVM). Simply head to the Greenslips 4 Life calculator, input your vehicle details, compare green slip prices, and make your purchase.
Comparing Greenslip NSW Prices For Larger/Special Vehicles
Comparing greenslip rates for larger trucks (over 4,500 GVM) and special vehicles often requires a more complex search. Instead of calling up each individual provider, we have streamlined the process to provide you with quick and easy comparisons. Simply use our calculator as it has been specifically tailored to cater for most vehicle types including vehicles with a GVM greater than 4,500. Or you can contact us on 1300 593 291 and we will be able to provide insurer rates for special and large vehicles.
Compare Greenslips NSW Prices
Ready to compare CTP insurance? Compare greenslip prices now to choose the most affordable policy available with the most positive environmental impact. Use our Greenslip Calculator to compare insurer prices and buy through our environmental partners to have a tree planted as a result of your purchase.