As the name suggests, all vehicles in NSW need to get Compulsory Third Party (CTP) insurance. This means that it's a legal requirement to get insurance for all your business vehicles, including trucks and buses.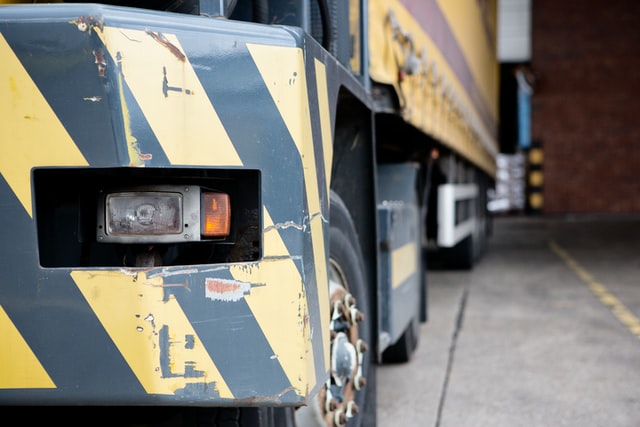 We set out to discover all the essential things you should know about CTP green slips for trucks. 
What Is CTP For Trucks all about?
CTP insurance (NSW) provides compensation for personal injuries if you or one of your drivers causes a motor vehicle accident. Having CTP coverage removes the financial burden such as compensating the victims for their hospital bills.
It covers all other drivers, passengers, and pedestrians that are affected. But, you won't be compensated for any property damage (yours or the other party's) nor for any personal injuries when you're the driver at-fault.
Understanding Vehicle Classifications & Truck Shape
One of the most important factors in identifying CTP green slip quotes for trucks is the vehicle class. Insurers set green slip prices based on State Insurance Regulatory Authority (SIRA) guidelines.
According to the guidelines, your CTP premiums are updated each year based on your vehicle class. Passenger vehicles, like the sedans and SUVs, are Class 1. On the other hand, trucks are classified as Class 3 vehicles. These are generally large vehicles that carry goods.
The sub-classes of Class 3 are 3C, 3D, and 3E. The main difference between these three sub-classes is the Gross Vehicle Mass or GVM of the vehicle in question.
Class 3C vehicles have a maximum GVM.of 4,500. Class 3D vehicles have 4,501 to 16,000 GVM while Class 3E vehicles have a GVM above 16,000. There is a separate pricing structure for each class and sub-class. They can also vary significantly.
Another factor to consider is the truck shape. The most common truck shapes are TT (tabletop) are TTF (tabletop with fittings), PAN (Pantech or Pantechnicon), TPR (Tipper), and PMV (Prime Mover). The GVM of these truck shapes can range from 4,500 GVM to over 30,000 GVM.
Other Factors That Affect Green Slip Prices
Many truck owners are registered for Goods and Services Tax (GST) and their vehicles are more likely to be part of a fleet. Green slip prices in NSW are more affordable for fleets. Some insurers might even offer incentives for people that want to secure fleet policies.
GST registration and your entitlement to an Input Tax Credit on your tax invoice can also affect your CTP quote. See below to see how claiming an input tax credit for GST impacts your green slip price.
Calculating CTP Green Slip Quotes For Trucks
There are lots of factors to consider when determining CTP green slip quotes for trucks. Therefore it can be difficult to secure a quote quickly and easily online. It's not easy to calculate CTP quotes for large goods carrying vehicles like trucks. So, the prices are not readily available, unlike when using a CTP calculator for small sedans, utes, and vans.
At Greenslips4Earth, we find the best insurance quotes for you, online, and with no fuss, no matter which truck you operate. We can also help you secure truck insurance quotes for your fleet.
CTP green slip for trucks helps you protect your business. It ensures that you would be free of the most possible financial liabilities arising from a motor vehicle accident. If you have a truck fleet, consider getting an insurance package to enjoy further discounts. This also means you'll have to enjoy one set of paperwork and one renewal date for your entire truck CTP fleet.