Get The Cheapest Green Slip While Saving The Planet
On the hunt for the cheapest green slip? Why not help save the world while you're at it? At Greenslips 4 Earth, we're committed to not only providing you with cheap greenslips quotes in NSW but also giving you sustainable options that help neutralise your carbon footprint. Here's our guide to getting the cheapest green slip in NSW while championing sustainability.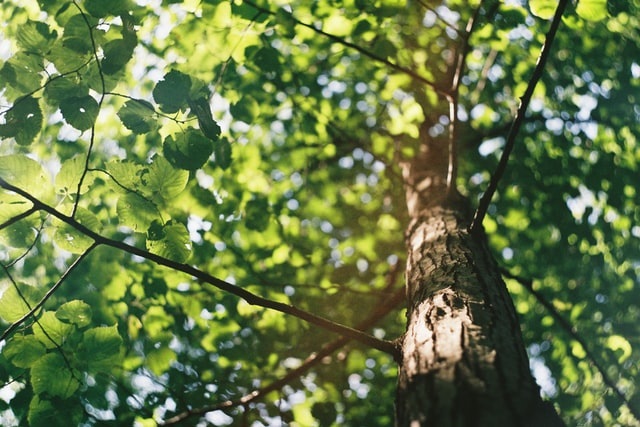 What Providers Consider When Quoting Green Slips
The total cost of your greenslip is determined by a series of factors. These factors allow providers to estimate the potential cost of future claims, which they then use to calculate your rate. While some of these factors are immovable, such as the make and model of your vehicle, others are somewhat in your control and could be driving up your CTP quote.
Driver Demerit History
The cheapest CTP green slip in NSW will likely go to the best drivers. Your driver history is important to providers as it tells them how likely you are to get into a car accident on NSW roads. If you have a few points missing, it informs insurers that you are more likely to make a claim than the next driver. 
To keep your CTP rates low, avoid violating any traffic laws. Good drivers can be rewarded by insurance companies with low rates. If you already have a few demerits on record, that doesn't mean it's too late. Avoiding more and proving that you have improved your safety as a driver could lead to CTP price reductions in the future.
History of At-Fault Accidents
The next factor that providers take into account is your claims history. The more claims you have lodged or have been lodged against you, the higher your rate is likely to be. This is especially true if you were the driver at fault. 
While you can't avoid making claims or having claims made against you in certain circumstances, it's important to note that these could impact your CTP. Always remember to drive safe and weigh up the true value of making a claim before you do so.
Other Motor Insurance
The third factor that could impact your CTP quote is whether you already have other motor insurance on your vehicle. Depending on your vehicle's existing insurance, you could pay less for your CTP. If you're planning on insuring your vehicle beyond the compulsory greenslip, it could save you money to insure it all at once with one provider. 
What You Should Consider Before Purchasing A Green Slip
Finding the cheapest green slip on the market doesn't mean that it will be right for you. There are other factors to consider when purchasing CTP insurance. Here are the three most important things to keep in mind when shopping for your green slip.
The Insurer
There are many reasons you might choose to go with one insurer over the other. From better customer service to cheaper bundled insurance options, it's important to consider not only the base CTP price but also the provider that is offering that price. Some quick research on each NSW CTP provider could save you money in the form of insurance bundles and headaches down the line.
At Fault Cover
Compulsory Third Party insurance is the mandatory insurance all NSW drivers must get. It protects drivers in the case of an accident unless they are the driver at fault. Only two providers currently offer at-fault cover as part of their CTP offering. If that extra protection is important to you, a factor that in and chooses a provider that offers at-fault cover.
Sustainability
When it comes to any decision that involves your vehicle, sustainability is likely front of mind. If ethical environmental practices are important to you, purchase your CTP through a provider that pledges to help the environment with every policy.
At Greenslips 4 Earth, we partner with One Tree Planted who plant a tree on our behalf with every greenslip sold. This helps to offset the carbon emissions from the vehicles we help to insure.
Cheapest Green Slip NSW
Ready to purchase your green slip? Our online calculator allows you to quickly and easily get a cheap green slip quote for all standard vehicles. Compare the cheapest rates now.