As a responsible driver in New South Wales (NSW), it's crucial to ensure that your vehicle is roadworthy to promote safety and comply with the state's regulations. Understanding what roadworthy means and how to conduct a roadworthy check at home can help you stay safe on the roads.
This blog will provide you with valuable information on roadworthiness in NSW, including a car roadworthy checklist, the process of obtaining a roadworthy inspection, and the significance of a certificate of roadworthiness.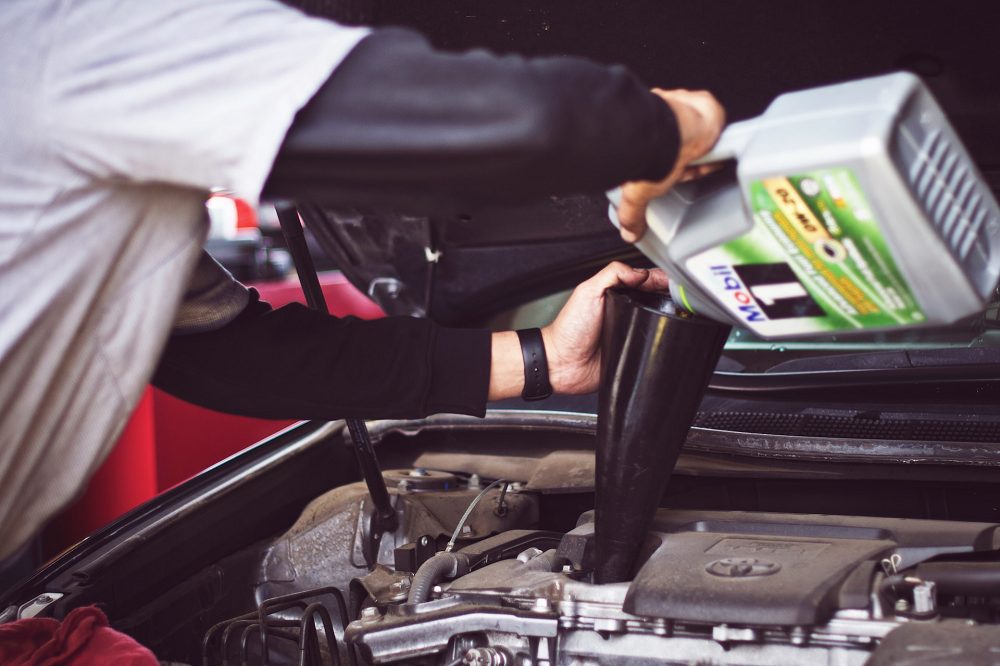 What Does Roadworthy Mean in NSW?
In NSW, roadworthiness refers to the condition of a vehicle and whether it is safe to be driven on the road. The state government emphasises the importance of maintaining roadworthy vehicles to minimise the risk of accidents and promote road safety. The responsibility of maintaining a roadworthy vehicle lies with the vehicle owner, who must ensure that their car meets specific safety standards.
Car Roadworthy Checklist in NSW
Conducting regular checks on your vehicle is an essential step towards maintaining its roadworthiness. While a professional inspection is recommended, performing a basic roadworthy check at home can help identify any potential issues. 
Here's a car roadworthy inspection checklist for NSW drivers:
Brakes
Test the brakes to ensure they are responsive and not making any unusual noises.
Lights
Check all lights, including headlights, brake lights, indicators, and taillights, to ensure they are functioning correctly.
Tyres
Inspect tyre tread depth and pressure, looking for signs of wear and tear.
Suspension
Test the suspension by pressing down on each corner of the vehicle and ensuring it bounces back smoothly.
Steering and Alignment
Assess the steering response and make sure the alignment is correct.
Windscreen and Wipers
Inspect the windshield for cracks or chips, and test the wipers to ensure they work efficiently.
Seatbelts
Verify that all seatbelts are in good condition, functioning properly, and securely anchored.
Exhaust System
Check for leaks, excessive smoke emissions, and unusual noises.
Fluid Levels
Regularly check the engine oil, coolant, brake fluid, and windshield washer fluid levels.
Registration and Documentation
Ensure your vehicle registration is up to date and carry all necessary documentation, including your driver's licence and insurance details.
Getting a NSW Roadworthy Inspection
While a home roadworthy check is helpful, it's essential to have a professional road-worthy inspection performed by an authorised examiner. A roadworthy inspection is a comprehensive assessment of your vehicle's safety and overall condition. It can only be conducted by authorised inspection stations or mechanics.
During the inspection, the examiner will assess various components, including brakes, suspension, steering, lights, tyres, and more. They will ensure that your vehicle complies with the safety standards set by the NSW government. If your vehicle passes the inspection, you will receive a Certificate of Roadworthiness.
Obtaining a Certificate of Roadworthiness
A certificate of roadworthiness confirms that your vehicle meets the necessary safety requirements. If your vehicle passes an official roadworthy inspection, your roadworthy certificate will be sent electronically to the NSW government. 
In NSW, you may need a certificate in the following situations:
Selling a Vehicle
When selling a registered vehicle, you may need to provide a valid certificate of roadworthiness to the buyer, except in specific circumstances.
Registering an Unregistered Vehicle
If you wish to register an unregistered vehicle, you will need to pass a safety check to ensure its safety before driving on the roads.
Clearing Defect Notices
If your vehicle has received a defect notice, you may need to obtain a car roadworthy certificate after addressing the identified issues.
Interstate Vehicle Transfers
When transferring an interstate-registered vehicle to NSW, you will need a certificate of roadworthiness within 42 days of moving the vehicle.
To obtain a certificate of roadworthiness, you need to book an inspection at an authorised inspection station or a licensed mechanic. If your vehicle passes the inspection, you will receive the certificate. It's important to note that a roadworthy certificate is valid for a limited period, typically 42 days, so ensure you complete any necessary transactions promptly.
Importance of Greenslips and CTP Insurance
Before concluding, it's crucial to highlight the significance of Greenslips or Compulsory Third Party (CTP) insurance for all NSW drivers. CTP insurance, also known as a greenslip, is mandatory in NSW and provides coverage for personal injuries caused by a motor vehicle accident. 
Without valid CTP insurance, you cannot legally drive on NSW roads.
To make the process of obtaining Greenslips easier, Greenslips 4 Earth offers a convenient platform to compare Greenslip prices from leading insurers. By comparing different policies, you can find the coverage that suits your needs while contributing to a greener future.
Keeping Your Car Roadworthy In NSW
Keeping your vehicle roadworthy is not only a legal requirement in NSW but also a matter of safety for yourself and other road users. By conducting regular checks using the car roadworthy checklist provided, you can identify potential issues and ensure your vehicle is in good condition. Remember to schedule a professional roadworthy inspection when necessary and obtain a certificate of roadworthiness as required. 
Finally, always have valid CTP insurance to drive legally on NSW roads and secure yourself against potential accidents. Stay safe and drive responsibly!