Being a first-time driver can be both nerve-wracking and exciting. There are many important things to know, particularly considering the great responsibility that comes with driving. Driving safely is something that we all should be very aware of. It will not only save lives but having a preventive mindset and being extra cautious when driving can affect greenslip prices. How? A good driver has a better chance of receiving a better price for their insurer's products and CTP.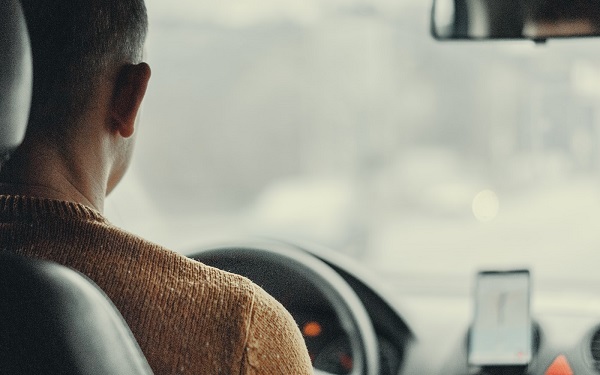 These few tips are good for beginners, but it is also a great reminder for those who have been driving for years now. If you share a motor vehicle with your kids, it is best to share with them these safety tips too!
First-time driver or not, if you want to compare greenslips you must know that your driver's licence points directly affect greeenslip prices. That's why when you do start driving you should try to avoid losing demerit points from the state insurance regulatory authority to ensure your reputable record helps you to receive the most affordable premium possible. Whether you need insurance cover for fire and theft or even for at-fault driver cover, the way you drive is one of the most important considerations greenslip insurers take into account.
1. Wear your seatbelt. 
First and foremost, safety starts with the seatbelt. Wearing your seatbelt correctly will help prevent casualties in the case of car crashes. Ensure you strap in, even for short trips! The belt can make a difference between life and death.
2. Don't use your mobile phone
It can be a fatal distraction. The second you take your eyes off the road to look at the screen, many things can happen. You must have your eyes on what's ahead and be very attentive to the surroundings. Mobile phones do exactly the opposite: notifications, calls, and any kind of alarm can all be simple but detrimental distractions. 
3. Take it easy on the acceleration
Although it may be tempting to push the speed limits, preventing reckless driving behaviour will help to avoid crashes, especially at green lights, if we ease into higher speeds. It is a great practice to go from a complete stop to gradually step on the gas pedal with slow pressure to understand how the car responds. Plus, the motor works better! 
This also applies for braking. Do so gently, and keep in mind you're not the only one on the road, ensuring that you keep your distance.
4. Be aware of the blind spots
Different vehicles have different blind spots. Start by always looking at the side and rear mirrors. Keep in mind you may also be in another car's blindspot. It helps to be aware of this when you pull out from the kerb or before parking or leaving a parked position. Blindspot accidents also may happen before merging with other traffic or changing lanes. You should also look over your shoulder when turning and even when you make a three-point turn. 
5. Lights
Turn on the correct headlights when driving. Look at all the signs ahead. Choose the correct lane. These may rudimentary but sometimes the ABC's are the ones that most vehicle owners take for granted and, for example, bad use of headlights might end up in major accidents. And don't even get us started on the use of blinking lights. Communicating your moves effectively while on the road is fundamental.
6. Don't drink and drive
This is the main cause of accidents all over the world, competing with mobile distractions. Drinking and driving is probably the most reckless thing to do when you are behind the wheel. This is not only selfish but really dangerous, and a criminal offence, no less. Trust us, you won't get a CTP green slip refund if you fall into this kind of attitude.
At Greenslips 4 Earth we help you register your vehicle and find an affordable compulsory third party (CTP) that adapts your driving, your budget and that helps the environment too. We partnered with One Tree Planted to plant a tree for every green slip policy sold through our environmental partner insurers, offering a carbon offset arrangement for the good of the planet. 
Contact us at 1300 593 291 to find out more about comprehensive third-party insurance