Driving is a significant milestone for teenagers, representing freedom, responsibility, and the progression from childhood to adulthood. As parents, while you may be proud of their achievements, the roads of New South Wales (NSW) can be a daunting place for a new driver. 
Your top priority is to ensure your teenager's safety, and part of that responsibility includes understanding CTP insurance coverage. In this guide, we'll explore the essentials of CTP insurance for teenage drivers and provide the knowledge and resources you need to confidently guide your child through this new chapter of their life.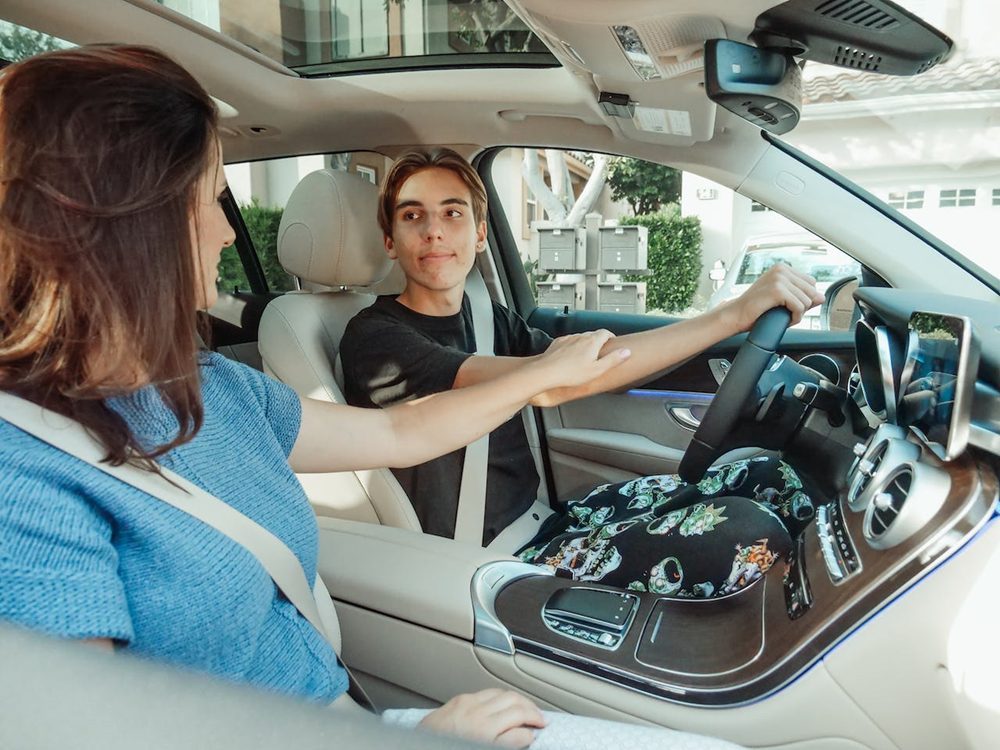 Why Every Teenage Driver Needs CTP Insurance
Compulsory Third Party (CTP) insurance, often referred to as a Greenslip, is a fundamental requirement for all drivers in NSW. If your teenager is taking to the roads, whether in their own vehicle or yours, it's essential they're covered by this insurance. But what does CTP cover?
Understanding CTP Coverage
CTP insurance coverage is designed to protect drivers from the financial implications of causing injury or death to other road users. If your teenager is involved in an accident and someone is hurt, CTP insurance will cover the compensation cost to the injured party.
Now, you might ask, "What does CTP insurance cover specifically regarding injuries?" It includes but isn't limited to:
Medical expenses

Rehabilitation costs

Long-term care

Compensation for pain and suffering
However, it's crucial to note that CTP coverage doesn't cover damage to vehicles or property. For those concerns, additional insurance types, such as comprehensive or third-party property insurance, are needed.
The Importance of CTP Insurance for Teenage Drivers
Teenagers, especially new drivers, are statistically more likely to be involved in road accidents. Their inexperience, coupled with factors like peer pressure and occasional overconfidence, can sometimes result in unforeseen incidents. 
Having CTP insurance coverage ensures that if they unintentionally cause harm to someone on the road, they won't be burdened by the potentially immense compensation costs. It provides peace of mind for both parents and teenagers, knowing that they're protected against such financial repercussions.
Helping Your Teenager Get CTP Insurance
The process of acquiring CTP insurance coverage for your teenager is quite straightforward. Here's a step-by-step guide to help you:
Education
Before diving into purchasing CTP insurance, take a moment to discuss its importance with your teenager. Ensure they understand what CTP insurance covers and why it's crucial for their safety and financial protection.
Shop Around
There are several providers offering CTP coverage in NSW. Use tools like the Greenslips 4 Earth's CTP Calculator to compare Greenslip prices from leading insurers. This way, you'll ensure you get the best value for your money.
Registration Linkage
When purchasing CTP insurance, ensure it's linked to your teenager's vehicle registration. This linkage is essential for legal driving on NSW roads.
Review Periodically
As your teenager gains more driving experience and as insurance policies change, it's wise to review the CTP insurance coverage periodically. This ensures it remains relevant and offers the best protection at the best price.
Promote Safe Driving
While CTP insurance is a safety net, the primary goal is to avoid accidents in the first place. Encourage your teenager to adopt safe driving habits, attend defensive driving courses, and stay up to date with road safety regulations.
Easily Compare CTP Prices
Embarking on the journey of driving is a rite of passage for many teenagers. While it's an exciting time, it comes with the paramount responsibility of ensuring their safety and the safety of others on the road. Ensuring your teenage driver has the appropriate CTP insurance coverage is not just a legal requirement but also a protective measure against potential financial hardships.
Remember, every driver in NSW, regardless of age or experience, needs a Greenslip or CTP insurance to legally drive on NSW roads. For ease and convenience in finding the best insurance solutions for your family, utilise Greenslips 4 Earth's CTP Calculator to effortlessly compare Greenslip prices from leading insurers. After all, the safety of your loved ones is priceless, and so is the peace of mind that comes with knowing they are well-protected.