It's no secret that Aussies prefer to travel by car. That's why buying a new automobile is exciting. But, it's also essential to get the appropriate level of insurance to give you peace of mind in the event of a road accident. If you get involved in a motor accident, the right insurance would offer financial protection for personal injuries and/or property damage.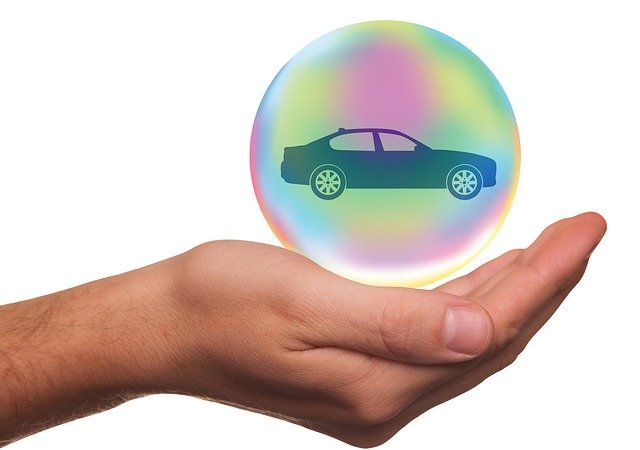 We compare the different types of car insurance in Australia. See how CTP insurance compare (NSW) with other types of car insurance.
1. Compulsory Third-Party Insurance (CTP)
CTP insurance is also known as a Green slip in New South Wales. Every driver in Australia needs to have CTP insurance. It provides compensation for people injured or killed in a vehicular accident. 
Every Australian state has a different procedure for CTP registration. For instance, at a minimum, you need to get a green slip first before renewing your vehicle registration in NSW. Get a CTP insurance comparison here.
2. Comprehensive Cover
This type of insurance covers the cost of your vehicle's repairs or replacement, regardless if you're at fault or not. Plus, it also provides compensation for emergency repairs and transportation if needed. This cover, by its very name (comprehensive), covers the cost of the other party's vehicle repairs or replacement should you be at fault in an accident.
3. Third-Party Fire & Theft Cover
This type of coverage compensates you for the loss or damages to your car but only if it's stolen or catches fire. Also, it covers damages to other people's property.
4. Third-Party Cover
This insurance coverage reimburses the damages you caused to another person's property. But, your insurer won't compensate you for any damage to your vehicle.
5 Additional Coverage Options
Some insurers offer additional benefits besides your standard coverage. It may include a new car replacement feature and a protected No Claim Bonus. Look at each of your policies to know more about the benefits that you can take out.
What's the difference?
Compulsory Third Party Insurance (CTP) – most often called a Green Slip – is a mandatory insurance policy. It generally offers benefits to an injured party in a vehicle accident. These benefits are in the form of lost wages, medical expenses, and the like.
On the other hand, Third Party Property Damage or Third Party Fire and Theft defray the costs of repair of the Third Party's property damage. ie. car, building, etc. This policy offers no protection to your own vehicle is damaged in an accident. As the policy suggests, it protects the Third Party only.
Comprehensive Car Insurance covers any damage to the owner's own vehicle as well as any damage your car causes to other people's vehicles or property. All vehicles are therefore covered with this level of insurance.
The only policy which is compulsory for New South Wales motorists is your CTP Greenslip. You cannot register your car unless you have a CTP Greenslip in place. The other two policies, Comprehensive and Third Party insurance are optional but please consider these optional insurances carefully as there may be grave circumstances if you are at fault in a car accident without the necessary insurance.
Overall, the type of car insurance you purchase will depend on your vehicle use, how often you drive, your budget, what type of vehicle you have, and many other personal factors. It will depend on your unique situation whether you should opt for fully comprehensive car insurance or can get away with just CTP.
Things to Consider Before Getting A Car Insurance
Before you pay annual premiums for your car insurance, make sure you understand certain aspects such as:
Coverage:

Know what's included in the insurance policy before purchasing. Be familiar with the terms and conditions, so you know what to do when you need to claim.
Insurance Brand:

Research each insurance company and distinguish one from the other. Pick a brand that you can trust for your car insurance.
Payment Option:

Most people prefer paying monthly increments to pay for an annual lump sum. Learn what works best for you to ensure the payment matches your current situation. 
Insurer's Track Record:

Check the reputation and information of insurance companies online. Compare their monthly rates for different types of coverage, customer service, and payment plans.
Insurance policies help reduce the financial burden if you get involved in a road accident. If you're a driver in a car accident, your car insurance protects you from any potential financial burden. Find out your needs first before getting insurance, so you have peace of mind when you drive. Then, ask questions to ensure that you understand your policy's terms.
Check out how different quotes for CTP insurance (NSW) compare here.