Dashcams are useful devices in case of a motor vehicle accident or theft. One in five Australian drivers own a dashcam, according to a study. It's also a great tool that provides concrete evidence for your CTP insurance claims.
Find out the benefits of using a dashcam and how it affects your CTP insurance (NSW).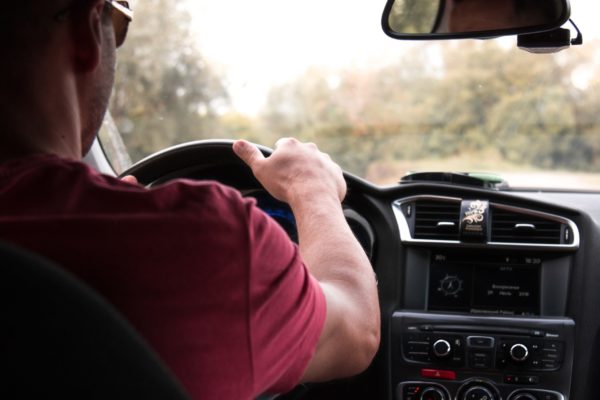 What is a dash camera?
"Dashcam" is short for  "dashboard camera". This device is a small video camera you place on your vehicle to capture recordings of the events on the road.
Benefits Of Using Dashcams
Dashcams give you peace of mind when you have proof of any incident while driving.
Aside from that, here are some other benefits of using a dashcam:
It encourages good driving behaviour.
Drivers tend to drive more carefully when they know that there's a camera catching their every move. Having a dashcam in your car doesn't affect the price of your CTP green slip insurance directly. 
But, some green slip insurers grant a no claim bonus (NCB) to clients that have a history of accident-free driving. If you qualify for an NCB, you can pay lesser premiums than before.
It helps in determining the at-fault driver in a motor accident.
Using dashcam footage helps you identify who caused the accident. This step is essential for filing NSW CTP insurance claims. In case you're the driver at-fault, your green slip compensates for medical expenses for the other people injured.
It helps identify hit-and-run drivers.
When the other driver flees the scene, you're left dealing with the financial burden of the accident. It's necessary to get the contact and insurance information of the other driver to make a CTP claim.
But, installing a dash cam may be able to capture the plate number or colour of the car that fled the scene. Dashcam footages help the authorities to track down the driver, so you can get paid for the damages you sustain.
It stops potential insurance fraud.
Dashcam recordings separate the good drivers from the bad ones. It gives you a plausible proof to squash fraudulent claims. 
It matters because insurance fraud drives up the prices of insurance for everyone. In 2016, the NSW CTP green slip claims spiked by 39% as a result of fraud despite a decrease in road injuries. 
Effects Of Installing A Dash Cam To Your Green Slip
Installing a dashcam doesn't directly affect your CTP insurance premiums. But, having dashcam footages can help you make a green slip claim against other drivers involved. You can also dispute insurance fraud claimed against you. Stopping fraudulent claims will keep the price of insurance products low for every driver.
So, make sure to use a dashcam to capture the events leading up to a motor vehicle accident. Having substantial evidence, like dashcam recordings, proves that you're in the right.
At Greenslips4Earth, we provide a comprehensive CTP insurance comparison, so you can choose the best one that suits your needs. Contact us now to find out the most affordable green slip options in NSW.