Ready to compare greenslips prices online? There is more that goes into it than entering your vehicle model and choosing the cheapest rate. Discover how to easily get various greenslip quotes and compare them so that you can secure the best rate and policy for you and your vehicle.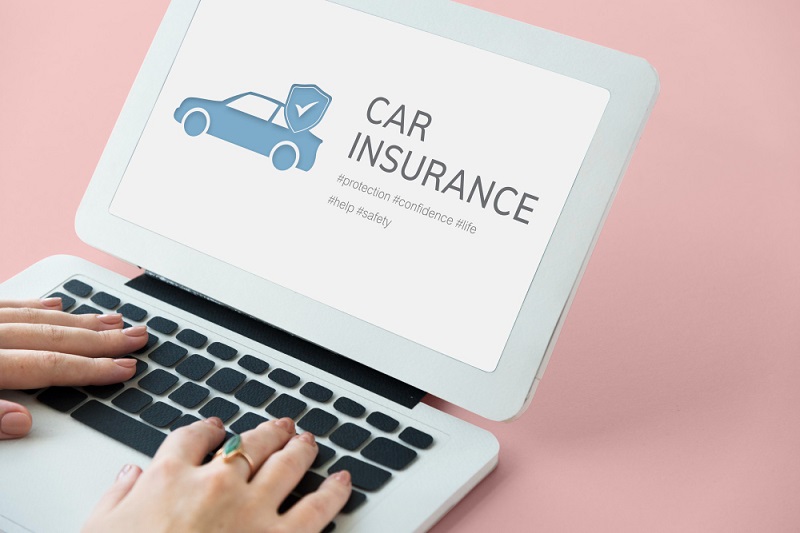 What You Need To Know Before You Compare Greenslips Online
When it comes to green slips, there is no one-size-fits-all price. Your rate will depend on a wide range of factors, from your vehicle details to the details of those who drive your vehicle. There are also different types of CTP available depending on the insurer. Before you even get CTP quotes to compare, you will need to know the type you want and have all your details in order.
Have Your Details Ready
To get an accurate greenslip quote, you'll need to input your details. These details are what providers look to in order to get an accurate understanding of your likelihood to make a claim and therefore cost of your CTP insurance. Here are all the details you should have at the ready.
Vehicle Information
The first things you need to know are your vehicle details. Our calculator requires a thorough history of your vehicle to supply a reliable and accurate quote. These details include the:
Registration Due Date

Vehicle Type

Year, Make & Model

Postcode of the location your vehicle is normally garaged
It will also require further details outlining how the vehicle is used. Whether your vehicle is registered to an individual or company, is primarily used for business or private travel, and is entitled to claim and Input Tax Credit are all relevant details.
Policy Details
Next, you will need to input your current policy details. You will need to declare whether it's a brand new vehicle that has never been registered, has a lapsed registration, or is registered and up for renewal. You will also need to disclose the current motor insurance you have on the vehicle, which provider it's with, and other details regarding with your policy.
Owner Details
Be sure you have all the details of the vehicle owner on hand. Their date of birth, demerit point history, and gender will all be necessary. You will also need to enter details regarding other drivers of the vehicle and, in some cases, passengers. Ensure you also have details about accidents that any of the drivers have been in within the last 5 years.
Know What Kind of CTP Insurance You Want
The next thing you need to know before you compare green slip prices online is the type of CTP insurance you want. While most providers offer the basic CTP that is mandatory in NSW, two also offer at-fault cover. This means that you will still be covered even if you are the driver at fault in a car accident. Keep this in mind while you compare green slip insurance.
How To Easily Compare Greenslips Online, NSW
Now that you have everything you need to get CTP quotes, it's time to compare them. The easiest and quickest way to compare green slips online is with our Greenslip Calculator. Simply enter your details once and you will get instant quotes from all leading providers in NSW. You can then easily compare prices and see which providers offer at-fault cover.
If you drive a non-standard vehicle such as a truck or taxi, your quote will need to be processed over the phone.
Important Factors For CTP Green Slip Comparison NSW
Comparing the cost of CTP insurance policies is only half the story. While it may be tempting to simply purchase the cheapest policy, there are other factors that are worth considering. From finding ways to reduce the overall cost of your CTP to assessing the company ethics of your chosen provider, here are a few things to consider when comparing greenslips.
Ways To Reduce Your CTP Insurance
First, let's take a look at the various ways you could potentially decrease your green slip quotes, both immediately and over time.
Keep A Good Driving Record
The first way is one that needs to be built up over time but can save you plenty of money in the long run. Having a good driving record will likely lower your CTP rates compared to a driver with multiple demerits. This goes for other people driving your vehicle as well. The fewer blemishes on your driving record, the better your rate is likely to be.
Clear Claims History
Your rate will also likely be lower if you have not made any previous claims. Once again, this also applies to any other drivers of your vehicle. Having multiple claims that find you at fault in an accident tells providers that you're likely to be involved in another claim, raising your premium. Keep your claims history low to avoid these price hikes.
Bundled Insurance Policies
An immediate saving you can take advantage of when comparing greenslips is through bundled insurance policies. If you intend to purchase more than just CTP insurance, be it at-fault cover or comprehensive car insurance, you could receive a discount by purchasing through just one provider. 
Sustainability & Company Ethics
Finally, we have the important factor that so many drivers overlook, sustainability. By driving a vehicle, we contribute to greenhouse gasses. Choosing an ethical and sustainable provider and purchasing your CTP in an environmentally friendly way can help offset your vehicle's carbon emissions.
Here at Greenslips 4 Life, we have partnered with One Tree Planted. That means that with every green slip we sell, a tree is planted to help offset carbon emissions. 
Compare Green Slips Now
Ready to choose the best greenslip for you? Use our simple calculator to gain access to greenslip quotes now.