Transport for New South Wales Road Centre for Road Safety reports 3.64 deaths per 100,000 population in 2020. With this in mind, it's ideal to choose a CTP NSW green slip insurance with coverage for fatal injuries.
The cost of CTP green slips is a small price to pay for saving your life and the lives of others. Always choose the Compulsory Third Party (CTP) insurance with the most premium value to avoid overspending later on.
We offer the most comprehensive and budget-friendly car, bus, ride-sharing, and truck CTP in New South Wales. To gain better insight into NSW CTP, take a look at our NSW drivers budget guide below.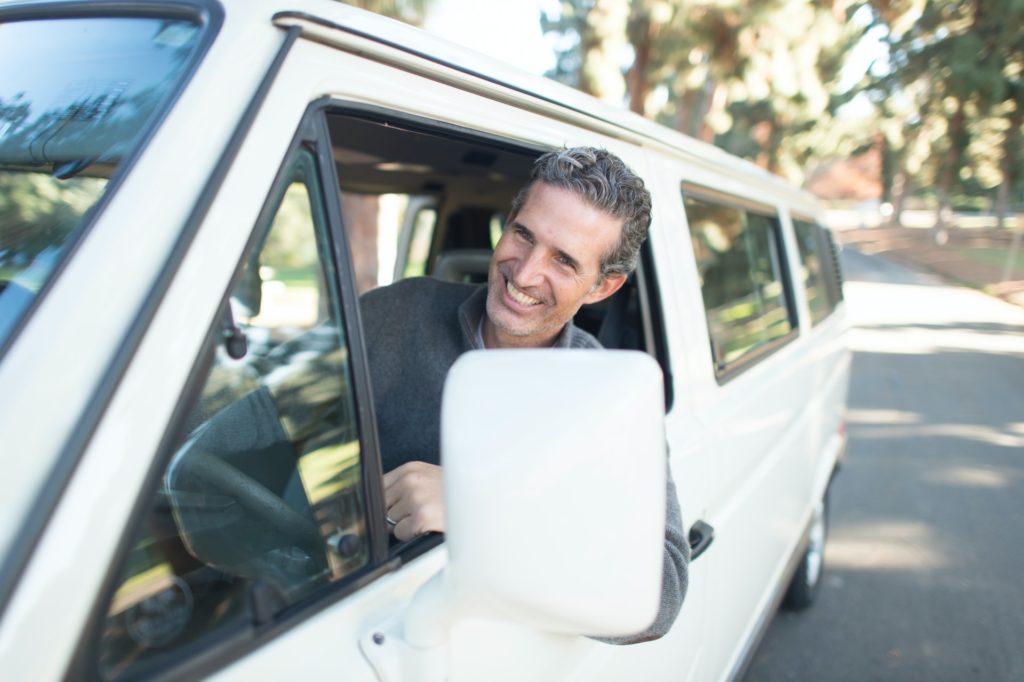 NSW Driver's Budget Guide
Prices in the CTP Green Slip Calculator are Actual Prices
.
Prices in the CTP NSW green slip calculator are the actual prices quoted from each of the 6 insurance providers. Each insurer submits its cost to the regulator, meaning the calculator uses the most up to date prices. From this, you can see the lowest price, based on your vehicle and details. 
CTP NSW Insurance Prices Are Affected By Certain Factors
Your CTP NSW insurance quote depends on certain factors such as the length of registration, driver, owner or operator age, vehicle age, motor vehicle specifications, and the number of demerit points on a license. The State Insurance Regulatory Authority (SIRA) controls CTP green slip rates for sedans and goods-carrying vehicles.
Consider these factors that can directly affect your quote pricing:
Insurance Coverage Ideal For Your Age 
The higher your age, the higher your quote can be. The good news is that the premium benefit is also higher in value.
 Accurate Green Slip Quote Calculations
Our system ensures fair pricing regulated by SIRA. Further, our CTP insurance provider will further assess the quotes to tailor fit your budget and preference.
Modes of Payment (Either Online or In-Person)
Paying online is more accessible. You may also call ahead if you plan to visit our office for payment and other transactions.
Drivers at fault under the new NSW CTP scheme can have up to 6 months of injury coverage. Death benefits for drivers are also available should the owner opt to have them.
Driver Entitlements for six months:
Weekly income payment for those injured drivers on work-related trips

Medical costs

Personal attendant care
Medical expenses for primary healthcare and lifetime healthcare are included in the quote as directed by SIRA. 
Weight, Model, Age, and Shape of the Vehicle
The technical specifications of your vehicle would determine the best coverage for your car insurance. 
Before comparing CTP NSW green slip quotes, make sure you have your Registration Number and other motor vehicle documents for faster quotations. Make sure the vehicle is under your name for vehicles with an existing CTP. 
CTP NSW Insurance Quotes Cost More For Businesses
We have an online calculator designed for private vehicles and ride-sharing vehicles to calculate the lowest prices for you. Once you've selected your preferred quote, you can submit your quote number online and make a payment through secure online payment channels. You may also call to schedule an appointment to visit the office if you need to discuss details further. 
Please note that we offer quotes for businesses and fleets needing bus CTP, truck CTP, and taxi CTP green slips.
Payment Period
You have the option to pay for six months, rather than the usual 12-month. 
However, this option is not applicable for lapsed registrations or when transferring to another state.
Pensioner Discount
Currently, there are no insurance companies that offer an additional discount for pensioners. The price discounts – based on your age, driving experience, and claims history – are already inclusive in your green slip price. 
Will you get a cheaper green slip once you contact the insurance company?
Price comparison is the key to making your green slip cheaper. The government regulates green slip prices. Before an insurance company can quote, they must submit requirements to the regulator. Requirements include risk and discount factors. 
Can an Agent or Dealer Provide Low-Priced CTP NSW Green Slip Insurance?
Agents or dealers cannot provide cheaper green slips because the Motor Accident Injuries Regulation Act of 2017 states that only direct insurers can set prices for CTP green slips.  
CTP NSW Green Slip Calculator
You can see the latest insurer prices using our free green slip check to get a quick green slip comparison from all CTP insurance providers. However, the choices could be overwhelming. Our Greenslips For Earth CTP price comparison calculator makes it simple for you to have a user-friendly interface and step-by-step guide, giving you a tailored quote based on your budget and set preferences. 
NSW CTP Green Slips Are More Expensive With GST and ABN
Car owners and business operators with Australian Business Numbers (ABN) get higher green slip prices because of the Input Tax Entitlement. 
CTP Insurers charge a small fee for businesses that are entitled to input their tax credit. This practice is included in SIRA because there are administrative costs involved in the process.
You may visit SIRA's website for a comprehensive review of insurer compliance.
Get up-to-date pricing on CTP insurance. Reach out to our CTP NSW insurance experts. Call 1300 593 291.