Ready to compare car insurance in Australia? If you already know what you're looking for, head to our CTP calculator where you will find accurate green slip quotes from leading providers. 
Not sure where to start? Discover everything you need to know about comparing car insurance in Australia and NSW. Our greenslip experts will take you through everything from what CTP and other types of insurance cover to how to compare them and what you should be looking for when you purchase car insurance in Australia.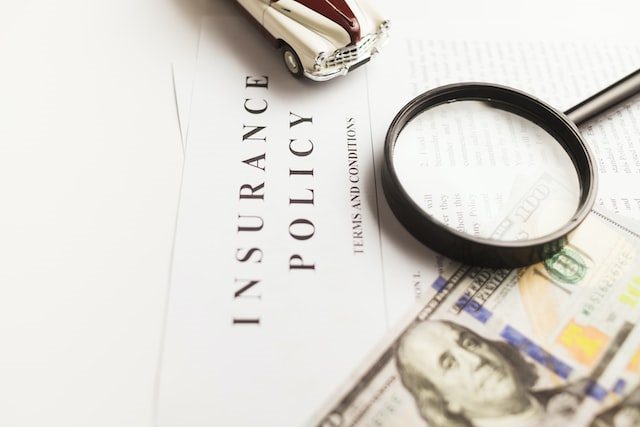 Australian Car Insurance Guide
Every vehicle on New South Wales roads needs some type of insurance. Unless you're driving an unregistered vehicle which is against the law, the first level of insurance you need is CTP insurance, otherwise known as a green slip.
What Is Green Slip/CTP Insurance?
CTP Insurance stands for Compulsory Third Party Insurance. These types of policies used to be issued on green paper before the online shift, hence the name green slip.
The purpose of CTP is to protect a third party involved in any NSW road accident. If a pedestrian, another road user, or a passenger within your own vehicle is harmed in an accident involving your vehicle, you will not be liable for anyone's medical expenses or loss of income except for your own if you were the driver at fault.
Do You Need To Get CTP Insurance?
You cannot legally drive on New South Wales roads without a green slip or the interstate equivalent of CTP insurance. It is the minimum insurance policy that you can get in NSW and is usually extremely affordable for standard vehicles.
What Happens If You Don't Get CTP Insurance?
Driving an uninsured vehicle in NSW holds the same consequences as driving an unregistered vehicle on NSW roads. Fines start at $1,487 and you will also likely lose 4 demerit points. If you aren't caught and fined by the authorities and get into an accident while uninsured, the consequences could be far greater as your insurance may be null and void.
Other Types Of Car Insurance Australia
While CTP insurance is the only compulsory insurance in NSW, there are several other policies you can invest in. The most common are third-party and comprehensive cover. Third-party protects not just a third party who is injured in an accident, but also will cover vehicle and property damage. Comprehensive insurance covers a broad range of factors in road accidents.
When To Get A Green Slip
If you have just purchased a new vehicle, CTP insurance and registration will go hand in hand. If it is a used vehicle there may already be a CTP policy linked to the vehicle. If your CTP insurance has lapsed, the time to renew is now. You can be fined for having an unregistered or uninsured vehicle even if it is just parked on the street. 
Where To Get Your CTP Green Slip in NSW
While you can still buy CTP insurance in person or over the phone, the easiest way to purchase a green slip is online. Use our CTP calculator to compare and purchase a green slip today.
How Much Does A Green Slip Cost
The price of your green slip will depend on multiple factors. The type of vehicle you drive, how old it is, your age, the vehicle use, your driver history, and more will all impact the quote. To quickly check and compare CTP prices for your vehicle, use our green slip calculator.
Things To Consider When Comparing CTP
Before you use our green slip calculator to compare CTP prices, it's important to know what you want out of your Australian car insurance. Here are a few things to consider before you commit to one provider.
Vehicle Type And Use
If your vehicle is a standard car that you need for personal transport, your insurance needs will be straightforward. If you are driving a truck, taxi, corporate vehicle, or another vehicle that is tied to your work, this could impact your CTP. The best way to determine how your vehicle use and type could impact your green slip is to call our CTP experts. 
Environmental Impact
While most CTP providers offer similar prices for green slips, some have the added benefit of being environmentally sustainable. We partner with One Tree Planted to help fund reforestation with every green slip sold through our environmental partners.
Renewal Periods
Did you know that you can renew your green slip for different lengths of time? Depending on your vehicle, you could renew for as little as 3 months or as much as 12 months. A longer term will be cheaper overall, but if you're planning on selling your car soon or have cashflow issues a shorter term could work better for you.
At Fault Cover
If you are the driver at fault in an accident, standard CTP insurance may not cover your medical expenses or loss of income. Some insurers do offer at-fault-cover add-ons to your CTP so that you will be protected in any accident. 
How To Compare Australian Car Insurance
Now that you know exactly what you're looking for you can compare CTP rates with confidence. Use our CTP calculator to quickly and easily compare rates from leading providers. To use our green slip calculator, you'll need some key pieces of information about you, your driving history, your current policies, and your vehicle.
Know Your Vehicle Information
To get a CTP quote using our CTP calculator, you'll first need to enter your vehicle information. Take note of the registration due date, the type of vehicle, its year, make and model, and the postcode in which your car is usually garaged. 
Know Your Vehicle History & Use
You will also need to have some more detailed facts on hand that specify the use and state of your vehicle. Estimate the number of kilometres your vehicle travels each year, whether it's registered to an individual or company, whether you use the vehicle for business or solely for personal travel, and whether you're entitled to claim tax on your green slip.
Know Your Past Policy Details
Are you switching from one insurance provider to another? If your vehicle already has a green slip, be aware of the renewal date and the company your policy is with. If you currently hold any other type of insurance alongside CTP, take note of which company your policy is with, how long you have held this insurance, and the maximum "no claim discount" for the insurance policy.
If you have no current policy and your vehicle is unregistered, find out whether you will need a blue slip.
Know Your Driver History
You will be asked about your driver history and the history of any other drivers who will routinely use your vehicle. Keep track of how many demerit points you have. You will also need to disclose if you have caused any car accidents within the last five years, whether your license has been suspended, cancelled, disqualified, or restricted in the last three years, and how many years you have held a driver's licence. 
Compare Greenslips Now
Now that you have all the information you need you're ready to instantly compare greenslip prices. Use our CTP calculator now.